Articles by John Kenney
We found 2 results.
---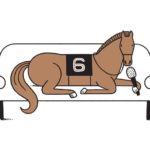 The Kentucky Derby, as Told by the Horses
John Kenney – The New Yorker, 27 May 2019
Everyone was running, so I ran. I assumed it was a fire alarm. Also, there was a small man clinging to my back. I don't know why.
→ read full article
---
We Are the One Per Cent
John Kenney – The New Yorker, 28 Nov 2011
We, too, have mobilized. We come from near and far, by any means necessary, some on private jets, others on extremely large private jets. But you will not find us sleeping in a park and waiting in line at a Burger King to urinate. Don't bother trying to Google Earth us, though, because we have proprietary military software that prevents you from doing so.
→ read full article
---