Articles by Jomo Kwame Sundaram and Anis Chowdhury
We found 2 results.
---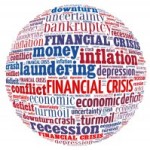 Can Private Finance Really Serve Humanity?
Jomo Kwame Sundaram and Anis Chowdhury | Human Wrongs Watch - TRANSCEND Media Service, 20 Jul 2020
14 Jul 2020 – The recent explosion of private finance has nursed the hope, dream or illusion that it can be mobilized for the public good, e.g., to achieve the Sustainable Development Goals, associated with Agenda 2030. However, such hopes ignore how changes in financial investing have deeply transformed corporations, national economies and prospects for the world economy and social progress.
→ read full article
---
Privatization Cure Often Worse Than Malady
Jomo Kwame Sundaram and Anis Chowdhury – Inter Press Service-IPS, 7 Nov 2016
Privatization of SOEs has been a cornerstone of the neo-liberal counterrevolution that swept the world from the 1980s following the economic crisis. Developing countries, seeking aid from the IMF and the World Bank, often had to commit to privatization as a condition for credit support.
→ read full article
---