Articles by Jonathan Freedland
We found 3 results.
---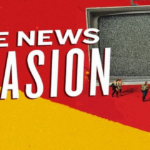 Disinformed to Death
Jonathan Freedland | The New York Review of Books - TRANSCEND Media Service, 24 Aug 2020
20 Aug 2020 – When a pandemic is raging, it becomes harder to deny that rigorous, truthful information is a mortal necessity. No one need explain the risks of false information when one can point to, say, the consequences of Americans' coming to believe they can deflect the virus by injecting themselves with bleach. (The fact that that advice came from the podium of the president of the U.S. is one we shall return to.)
→ read full article
---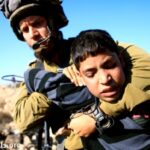 While Israel Celebrates a New Peace Accord, Palestinians Once Again Lose
Jonathan Freedland | The Guardian - TRANSCEND Media Service, 17 Aug 2020
14 Aug 2020 – Who could be against an announcement of peace between two nations formally at war? Netanyahu may have agreed to halt annexation of parts of the West Bank, but the UAE has ensured the occupation itself is normalised. With this deal, it has signalled that Israel can remain an occupier, closing off the possibility of Palestinian self-determination, and still win regional acceptance.
→ read full article
---
Israel and Palestine Don't Need More Friends – But the Peace Process Does
Jonathan Freedland – The Guardian, 25 Apr 2011
Roleplaying PLO negotiator Saeb Erekat made me see how easily one slips from problem-solving to point-scoring.
→ read full article
---