Articles by Jonathan Granoff
We found 3 results.
---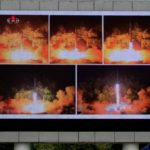 Nuclear Strategy and Ending the War in Ukraine
Oscar Arias, Nobel Peace Laureate, and Jonathan Granoff | The Hill – TRANSCEND Media Service, 25 Jul 2022
19 Jul 2022 – The authors propose that the U.S. and NATO "plan and prepare for withdrawal of all U.S. nuclear warheads from Europe and Turkey" as a way to "get Putin's attention and bring him to the negotiating table" and possibly agree to end the war. It's a very interesting and bold proposal that could possibly work.
→ read full article
---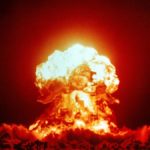 Responding to the Unique Challenge of Nuclear Weapons
Jonathan Granoff | Parliament of the World's Religions – TRANSCEND Media Service, 10 Dec 2018
3 Dec 2018 – "Somehow our politicians and military generals have convinced themselves that nuclear deterrence can safely go on forever. The recent statement from the Parliament of the World's Religions to eliminate nukes puts the "mutual deterrence" rationalization for security to rest." — Roger Kotila, President, Democratic World Federalists
→ read full article
---
Nuclear Weapons Ban Treaty a Significant Milestone
Jonathan Granoff – Inter Press Service-IPS, 2 Oct 2017
Since 20 Sep 2017, 53 nations have signed the Treaty on the Prohibition of Nuclear Weapons, popularly known as the Ban Treaty. It will enter into force after it is ratified by 50 states. UN Secretary General Guterres opened the signing of what he referred to as a "milestone" worthy of celebration.
→ read full article
---