Articles by Josh Gabbatiss
We found 2 results.
---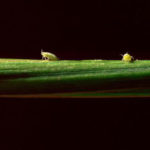 US Military Plan to Spread Viruses Using Insects, Which Could Create a 'New Class of Biological Weapon,' Scientists Warn
Josh Gabbatiss | The Independent – Reader Supported News, 8 Oct 2018
5 Oct 2018 – Insects could be turned into "a new class of biological weapon" using new US military plans, experts have warned. However, the Defence Advanced Research Projects Agency (Darpa), which is responsible for developing military technologies in the US, says it is merely trying to alter crops growing in fields by using viruses to transmit genetic changes to plants.
→ read full article
---
Plants Can See, Hear and Smell – And Respond
Josh Gabbatiss - BBC, 23 Jan 2017
10 Jan 2017 – Plants, according to Jack C Schultz, "are just very slow animals". Plants perceive the world without eyes, ears or brains. Understanding how can teach us a lot about them, and potentially a lot about us as well.
→ read full article
---