Articles by Joshua Kauffman | Tiny Buddha
We found 1 results.
---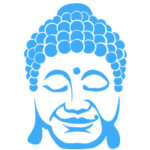 Learn to Be Soft and You Will Be Strong
Joshua Kauffman | Tiny Buddha – TRANSCEND Media Service, 16 Apr 2018
Language is a powerful thing. Though often dismissed as 'semantics,' the imagery our words and terminology impart often adds unintended or even misguided connotations to what we intend to say. This is why it is so difficult to speak about spirituality. When we say 'God' or 'salvation' or even 'peace,' those words can bear an unintended doctrinal, political, or social stamp on them that means something very different to the listener than it does to the speaker.
→ read full article
---