Articles by Justin McCurry
We found 3 results.
---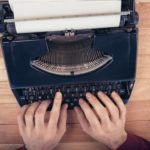 System Error: Japan Cybersecurity Minister Admits He Has Never Used a Computer
Justin McCurry – The Guardian, 26 Nov 2018
15 Nov 2018 – A Japanese minister in charge of cybersecurity has provoked astonishment by admitting he has never used a computer in his professional life, and appearing confused by the concept of a USB drive. Yoshitaka Sakurada, 68, is the deputy chief of the government's cybersecurity strategy office and also the minister in charge of the Olympic and Paralympic Games that Tokyo will host in 2020.
→ read full article
---
Fukushima Daiichi Begins Pumping Groundwater into Pacific
Justin McCurry – The Guardian, 26 May 2014
21 May 2014 – The operator of the wrecked Fukushima Daiichi nuclear power plant has started pumping groundwater into the Pacific Ocean in an attempt to manage the large volume of contaminated water at the site. Tokyo Electric Power said it had released 560 tonnes of groundwater pumped from 12 wells located upstream from the damaged reactors.
→ read full article
---
Plummeting Morale at Fukushima Daiichi as Nuclear Cleanup Takes Its Toll
Justin McCurry – The Guardian, 21 Oct 2013
Staff on the frontline of operation plagued by health problems and fearful about the future, insiders say.
→ read full article
---