Articles by Karl Grossman
We found 7 results.
---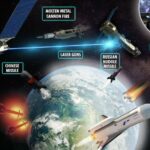 Insane U.S. Plan to Spend Billions on Weaponizing Space Makes Defense Contractors Jump for Joy
Karl Grossman | CovertAction Magazine – TRANSCEND Media Service, 30 Aug 2021
25 Aug 2021 – But Rest of World Cowers in Horror at Prospect of New Arms Race Leading to World War III
→ read full article
---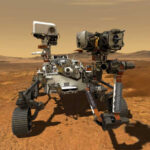 NASA: Applause for Perseverance Ignores Plutonium Bullet We Dodged
Karl Grossman | FAIR-Fairness & Accuracy In Reporting - TRANSCEND Media Service, 1 Mar 2021
25 Feb 2021 – With all the media hoopla last week about the Perseverance rover, frequently unreported was that its energy source is plutonium—considered the most lethal of all radioactive substances (half-life of 24,100 years)—and nowhere in media was the NASA projection that there were 1-in-960 odds of an accidental release of the plutonium on the mission.
→ read full article
---
"Radiation Is Good for You!" And Other Tall Tales of the Nuclear Industry
Karl Grossman - CounterPunch, 14 Sep 2015
8 Sep 2015 – The U.S. Nuclear Regulatory Commission is considering a move to eliminate the "Linear No-Threshold" basis of radiation protection that the U.S. has used for decades and replace it with the "radiation hormesis" theory—which holds that low doses of radioactivity are good for people.
→ read full article
---
The Dangers of Nuclear Materials Entering into Space
Karl Grossman – Nation of Change, 24 Nov 2014
Inserting nuclear material into space flight is a dangerous venture, yet the U.S. and Russia are considering doing so. The recent crash of Virgin Galactic's Spaceship Two and explosion on launch three days earlier of an Antares rocket further underline the dangers of inserting nuclear material in the always perilous space flight equation as the U.S. and Russia still plan.
→ read full article
---
On The Third Anniversary of the Fukushima Daiichi Catastrophe
Karl Grossman, Nuclear News – TRANSCEND Media Service, 3 Mar 2014
3 Mar 2014 – With the third anniversary of the start of the Fukushima Daiichi nuclear catastrophe coming next week, the attempted Giant Lie about the disaster continues—a suppression of information, an effort at dishonesty of historical dimensions.
→ read full article
---
The Push for Nuclear Power in Space
Karl Grossman - Nation of Change, 6 Aug 2012
World Nuclear News, the information arm of the World Nuclear Association which seeks to boost the use of atomic energy, last week heralded a NASA Mars rover slated to land on Mars on Monday [6 Aug 2012], the first ever fueled with plutonium. The problem—a huge one and not mentioned whatsoever—involves accidents with space nuclear power systems releasing radioactivity impacting on people and other life on Earth. That has already happened. With more space nuclear operations, more atomic mishaps would be ahead."
→ read full article
---
Time to Close the Nuclear Labs – The Atomic Breeding Grounds
Karl Grossman - CounterPunch, 18 Apr 2011
"Sadly," said the Global Network, "Japan is now the victim of three gargantuan nuclear disasters: Hiroshima, Nagasaki, and Fukushima," said the Global Network. "Unless the nuclear juggernaut is stopped, we all live in Hiroshima, Nagasaki and Fukushima."
→ read full article
---