Articles by L Randall Wray
We found 1 results.
---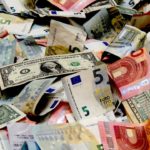 Debt-Free Money: A Non-Sequitur in Search of a Policy
L Randall Wray | New Economic Perspectives – TRANSCEND Media Service, 8 Jul 2019
In discussing money, G.F. Knapp (one of the developers of the State Money Approach, adopted by Keynes and by Modern Money Theory) made a useful analogy with the cloakroom token. When you drop off your coat at the cloakroom, the attendant offers you a token, usually with an identification number. The token is evidence of the debt of the cloakroom, which owes you a coat. Some hours later you return with the token. The attendant returns your coat.
→ read full article
---