Articles by Laura Flanders
We found 4 results.
---
Next System Media: An Urgent Necessity
Laura Flanders | The Next System Project – TRANSCEND Media Service, 23 Oct 2017
Laura Flanders, creator and host of the Laura Flanders Show, explores how new media models grounded in cooperation, community, and robust public support are needed to fight back against the corporate concentration that is strangling the public sphere.
→ read full article
---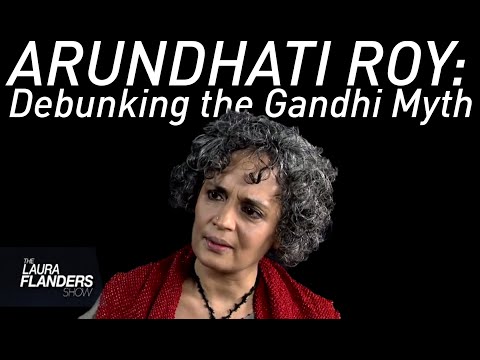 Arundhati Roy: Debunking the Gandhi Myth – Glenn Greenwald: The Intercept
The Laura Flanders Show – TRANSCEND Media Service, 17 Nov 2014
Author/activist Arundhati Roy on the Annihilation of Caste, B.R. Ambedkar and the Western myth of Mahatma Gandhi.
Glenn Greenwald addresses diversity concerns about his new media venture TheIntercept.com.
→ read full article
---
Killing the Internet Not Just a Problem in Egypt
Laura Flanders – The Nation, 7 Feb 2011
As we speak, Egypt is struggling with a near-total Internet and communications shut-off, and not just Egyptians are grappling with the implications. Can the flow of social media information to an entire country simply be cut? Apparently, yes. And that's not just an Egyptian concern.
→ read full article
---
Evil Inequality in the Works for the Web
Laura Flanders, GRITtv – The Nation, 16 Aug 2010
Google's corporate motto, it's been noted, is "Don't Be Evil." They're going to be sorry they ever said it. By siding with Verizon vs. those fighting for a free and equal Internet — that may be exactly what they're doing.
→ read full article
---