Articles by Malcolm Harris
We found 2 results.
---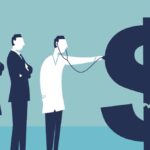 Keynes Was Wrong – Gen Z Will Have It Worse
Malcolm Harris | MIT Technology Review – TRANSCEND Media Service, 23 Dec 2019
16 Dec 2019 – The founder of macroeconomics predicted that capitalism would last for approximately 450 years. That's the length of time between 1580, when Queen Elizabeth invested Spanish gold stolen by Francis Drake, and 2030, the year by which John Maynard Keynes assumed humanity would have solved the problem of our needs and moved on to higher concerns. Instead of never-ending progress, today's kids face a world on the edge of collapse. What next?
→ read full article
---
Hooray for Cultural Marxism
Malcolm Harris – Al Jazeera America, 22 Feb 2016
You don't need a bedside picture of Lenin to believe in what sociologists call conflict theory, or the idea that society is composed of struggling classes. Class analysis is popular because it's true.
→ read full article
---