Articles by Marcos Arruda
We found 1 results.
---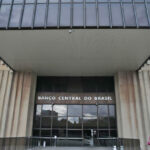 No to the Privatization of the Brazilian Central Bank
Marcos Arruda | Pressenza - TRANSCEND Media Service, 1 Mar 2021
24 Feb 2021 – Central banks are by nature public because they formulate and administer the country's Monetary Policy and invest in the "real economy", i.e. the part of the economy concerned with socioeconomic development and the production of goods and services. The CB does not have itself as an end but is a means to guarantee the adequate quantity of money and its circulation for the good of all.
→ read full article
---