Articles by Margot Williams
We found 5 results.
---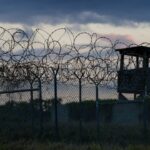 At Guantánamo Bay, Torture Apologists Take Refuge in Empty Code Words and Euphemisms
Margot Williams – The Intercept, 3 Feb 2020
29 Jan 2020 – These phrases are used: "intelligence requirements," "abusive drift," "countermeasures to resistance," "Pavlovian response," "learned helplessness," "negative reinforcement," "conditioning strategy," a chart of "moral disengagement." Torturers used a technique known as "walling," in which a detainee is thrown against a wall that is described as "safe" because it is made of plywood and constructed to have "bounce." When walling was used, a beach towel was protectively wrapped around the prisoner's neck and later became a "Pavlovian" tool that the detainee could be shown to remind him of the suffering he'd endured. This is how torturers speak, cloaking their actions in anodyne language.
→ read full article
---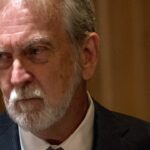 Architect of CIA's Torture Program Testifies Just Yards from Accused 9/11 Plotter He Waterboarded
Margot Williams – The Intercept, 27 Jan 2020
21 Jan 2020 – "I suspected from the beginning that I would end up here," psychologist James Mitchell told a Guantánamo Bay courtroom.
→ read full article
---
Drowning in Information: NSA Revelations from 262 Spy Documents
Micah Lee and Margot Williams – The Intercept, 12 Dec 2016
7 Dec 2016 – By the first half of 2004, the National Security Agency was drowning in information. It had amassed 85 billion phone and online records and cut the ribbon on a new hacking center in Hawaii — but it was woefully short on linguists who could make sense of captured communications and lacked enough network analysts to effectively monitor all the systems it had hacked.
→ read full article
---
Stingrays: A Secret Catalogue of Government Gear for Spying on Your Cellphone
Jeremy Scahill and Margot Williams – The Intercept, 21 Dec 2015
17 Dec 2015 – The intercept has obtained a secret, internal U.S. government catalogue of dozens of cellphone surveillance devices used by the military and by intelligence agencies.
→ read full article
---
The Mysterious Case of Prisoner 212
Cora Currier and Margot Williams – The Intercept, 29 Dec 2014
That al-Libi was held by the CIA is long established. After all, al-Libi's name is notorious as the source of bad information used by the Bush administration to tie Saddam Hussein to Al-Qaeda to support the US invasion of Iraq — information he provided while being tortured in Egyptian custody, and later recanted.
→ read full article
---