Articles by Mark Fathi Massoud
We found 1 results.
---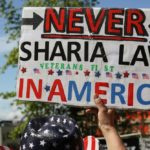 Don't Blame Sharia for Islamic Extremism – Blame Colonialism
Mark Fathi Massoud – The Conversation, 15 Apr 2019
8 Apr 2019 – There is no inherent tension between Islam and democratic values. Like any use of religion in politics, the application of Sharia as law depends on who is using it – and why.
→ read full article
---