Articles by Markus Bayer
We found 2 results.
---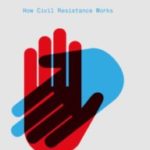 Bridging the Gap between Strategic and Principled Nonviolence
Markus Bayer | Waging Nonviolence – TRANSCEND Media Service, 24 Jun 2019
29 May 2019 – Stellan Vinthagen's book "A Theory of Nonviolent Action" develops a new theoretical framework for what nonviolence is. I would recommend the book for every student and scholar who is familiar with the actual debates within nonviolent resistance studies. Due to its demanding theory, it is, however, not very suitable for those who want a short and easy introduction.
→ read full article
---
Heroes and Victims: Social Perceptions and Peacebuilding
Andrea Pabst and Markus Bayer | Insight on Conflict – TRANSCEND Media Service, 7 Nov 2016
Feeling like a hero or victim can lead to feelings of entitlement and drive social processes in post-conflict societies. How this has affected Namibia.
→ read full article
---