Articles by Masha Gessen
We found 3 results.
---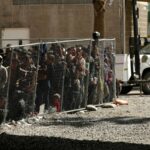 The Unimaginable Reality of American Concentration Camps
Masha Gessen – The New Yorker, 6 Jan 2020
Like many arguments, the fight over the term "concentration camp" is mostly an argument about something entirely different. It is not about terminology. Almost refreshingly, it is not an argument about facts. This argument is about imagination, and it may be a deeper, more important conversation than it seems.
→ read full article
---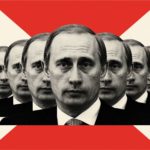 Vladimir Putin Outwitted Megyn Kelly by Weaponizing Incompetence
Masha Gessen – The New Yorker, 19 Mar 2018
13 Mar 2018 – Over the weekend, NBC released a nearly hour-long interview with Russian President Vladimir Putin that the reporter Megyn Kelly conducted over two days, earlier in March. At the same time, the Kremlin dropped its own version of the conversation, an apparently unedited video that came in at nearly an hour and a half.
→ read full article
---
Russian Purge: For Putin's Censors, Only Suicide Is Worse than Homosexuality
Masha Gessen – The Intercept, 22 Feb 2016
Youths struggle with suicide in Russia but a restrictive law makes it difficult to publish articles and books about their troubles, especially for the LGBT community.
→ read full article
---