Articles by Matthew Gindin
We found 4 results.
---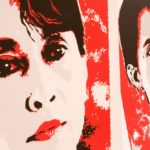 An Open Letter to Dzongsar Jamyang Khyentse Rinpoche from a Burmese Buddhist Activist
Maung Zarni and Matthew Gindin | Tricycle – TRANSCEND Media Service, 3 Dec 2018
A former ally of Aung San Suu Kyi responds to the Tibetan Buddhist teacher's support for Myanmar's controversial leader.
→ read full article
---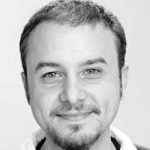 Do We Simply No Longer Care about Genocide?
Matthew Gindin – The Times of Israel, 1 Oct 2018
26 Sep 2018 – When hundreds of thousands of women and girls fled from Myanmar to Bangladesh last year over field, marsh and river, many of them had difficulty walking due to torn, bleeding genitals, wounded in brutal gang rapes carried out by the infamous 33rd and 99th divisions of the Burmese Tatmadaw. WARNING: Graphic content.
→ read full article
---
Buddhist Man Calls for Jews to Help Myanmar's Rohingya People
Matthew Gindin – The Canadian Jewish News, 18 Sep 2017
13 Sep 2017 – In March, London-based Burmese Buddhist and human rights activist Maung Zarni stood on the train tracks outside of Auschwitz and asked his companion to press record on his video camera. "If anyone would understand what is happening to the Rohingya, it would be you, the Jewish victims of the Holocaust, the survivors and their families," Zarni told.
→ read full article
---
Why 38,000 Muslim Rohingya Refugees Have Just Fled Their Buddhist Home in Burma/Myanmar
Matthew Gindin | Tricycle – TRANSCEND Media Service, 11 Sep 2017
1 Sep 2017 – Rakhine is home to 1.1 million Rohingya, a stateless Muslim minority that has suffered persecution for more than 40 years. In 2012, deadly riots between Muslims and the Buddhist majority forced more than 100,000 Rohingya into displacement camps where they have remained since. On 30 Aug U Wirathu, a Buddhist monk known for his sermons inciting hatred and violence against Muslims, gave a speech demanding all international NGOs be expelled from Rakhine State and martial law be established.
→ read full article
---