Articles by Mazin B. Qumsiyeh
We found 2 results.
---

An Environmental Nakba: The Palestinian Environment under Israeli Colonization
Mazin B. Qumsiyeh and Mohammed A. Abusarhan | Science for the People – TRANSCEND Media Service, 19 Oct 2020
14 Oct 2020 – Prior to the 1948 war and even the Zionist Congress of 1897, Palestine had some thirteen hundred villages and towns, each with a small and manageable population living sustainably with nature. The land was owned or worked by the Palestinian people, who were 85 percent Muslim, 9.2 percent Christian, and 5.3 percent Jewish.1 This structure changed radically when mostly European Jews mobilized for massive migration to Palestine and began to assume colonial control over the land.
→ read full article
---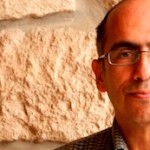 Environmental Justice in Palestine: Rights of Natives to Their Environment versus Colonial Onslaught
Mazin B. Qumsiyeh | The Beirut Forum – TRANSCEND Media Service, 10 Jun 2019
Although Palestinians have long identified their relationship to their land as a key aspect of their struggle for self-determination, the Israeli-Palestinian conflict is rarely discussed as a struggle for environmental justice. This situation is not really a conflict since the word conflict implies equal or almost equal parties. It is a colonial onslaught on natives who have little by way of self-defense abilities. It originally derived from international sources and for most of its history was internationalized. It must therefore be brought to a resolution through an international effort that returns dignity and sovereignty to the local people.
→ read full article
---