Articles by Mike Ingram
We found 2 results.
---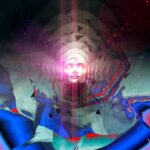 Microsoft to Replace MSN News Production Workers with Artificial Intelligence
Mike Ingram | WSWS - TRANSCEND Media Service, 8 Jun 2020
3 Jun 2020 – Microsoft is firing dozens of news contractors after June 30 and replacing them with artificial intelligence. Around 50 journalists and editors in the US will lose their jobs. These workers operate MSN news pages, curating content and in some cases rewriting headlines and editing content to fit the format.
→ read full article
---
Vodafone Privacy Report Reveals State Access to Its Networks
Mike Ingram, WSWS – TRANSCEND Media Service, 16 Jun 2014
The world's second largest mobile phone group, Vodafone, revealed the existence of secret permanent access to its networks from governments in six of the 29 countries in which it operates. Vodafone did not name the countries, citing fear that they could revoke licenses and pursue legal action.
→ read full article
---