Articles by Motasem A Dalloul
We found 2 results.
---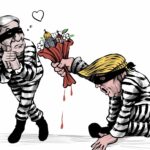 'Deal of the Century': America's Most Generous Proposal to Israel
Motasem A Dalloul – Middle East Monitor, 3 Feb 2020
29 Jan 2020 – Israeli President Donald Trump has revealed his long-awaited peace plan aiming, as he claims, to bring a "precise technical solutions" for the Palestinians and the Israeli. Is this true? Let's see! The premise of Trump's plan is mainly based on giving Israel as much land as possible at the expense of the Palestinians and affording full protection for a "Jewish state" at the expense of the sovereignty, dignity and quality of Palestinian life.
→ read full article
---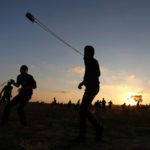 What Have the Palestinians Gained from a Year of Protests along the Eastern Gaza Fence?
Motasem A Dalloul – Middle East Monitor, 1 Apr 2019
29 Mar 2019 – Putting the bloodshed to one side, the Palestinian factions and many observers argue that the protests have achieved a lot on the political, national and humanitarian levels. They have, for example, put the Palestinian issue back to the top of the regional and international agendas. The protesters have also undermined the implementation of the US "deal of the century", which has not yet found the quiet and stable environment necessary for it to be unveiled.
→ read full article
---