Articles by Nuclear News
We found 3 results.
---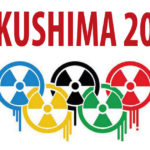 Japan Is Lying about the Fukushima Nuclear Disaster, as It Promotes the 2020 Olympic Games
Nuclear News | CounterPunch – TRANSCEND Media Service, 23 Sep 2019
16 Sep 2019 – Tokyo Electric Power's Fukushima Daiichi Nuclear Power Station, which experienced three massive meltdowns in 2011, is running out of room to store radioactive water. No surprise! But now, what to do about phosphorescent water? The Japanese government is lying and should be held accountable for hoodwinking the world about the ravages of Fukushima, especially with the Olympics scheduled for next year.
→ read full article
---
Is the Pacific Ocean Japan's Private Dumpyard?
Nuclear News – TRANSCEND Media Service, 17 Aug 2015
The most important part of the Tepco Fukushima Daiichi decommissioning plan is to be able to dump as much contaminated water as possible into the Pacific Ocean. Tepco has been doing that all along, but in a sneaky manner. With the now obtained approval of the Fukushima Prefectural Federation, Tepco will be able to do it in the open.
→ read full article
---
On The Third Anniversary of the Fukushima Daiichi Catastrophe
Karl Grossman, Nuclear News – TRANSCEND Media Service, 3 Mar 2014
3 Mar 2014 – With the third anniversary of the start of the Fukushima Daiichi nuclear catastrophe coming next week, the attempted Giant Lie about the disaster continues—a suppression of information, an effort at dishonesty of historical dimensions.
→ read full article
---