Articles by Omar Barghouti
We found 10 results.
---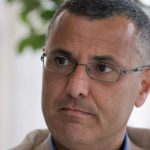 People of Conscience: Palestinians Ask You to Boycott Israel
Omar Barghouti | The Guardian - TRANSCEND Media Service, 24 May 2021
19 May 2021 – Inspired by the South African anti-apartheid struggle, the nonviolent BDS movement needs your support, writes BDS co-founder Omar Barghouti.
→ read full article
---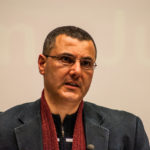 Why Americans Should Support BDS
Omar Barghouti – The Nation, 5 Aug 2019
29 Jul 2019 – Inspired by the civil rights and anti-apartheid movements, it calls for Palestinian liberation on terms of full equality with Israelis and categorically opposes all forms of racism, including antisemitism.
→ read full article
---
On Israel's Recent Threats of "Civil Assassinations" of BDS Activists
Omar Barghouti, BDS South Africa – TRANSCEND Media Service, 2 May 2016
18 Apr 2016 – Some, including journalists, have written to me inquiring about or voicing their concern at the recent Israeli government minister's threat of "civil targeted killing" against BDS "leaders" and activists. Moshe Dayan once said that "Israel must be like a mad dog, too dangerous to bother." The current Israeli regime is scrupulously heeding Dayan's advice. But "mad dogs" can be stopped. Indeed, mad dogs must be stopped, as there is no telling whom they may bite next.
→ read full article
---
Why Israel Fears the Boycott
Omar Barghouti – International New York Times, 3 Feb 2014
These days, Israel seems as terrified by the "exponential" growth of the Palestinian-led Boycott, Divestment and Sanctions (or B.D.S.) movement as it is by Iran's rising clout in the region.
→ read full article
---
Is BDS Campaign against Israel Reaching a Turning Point?
Omar Barghouti – Al Jazeera, 30 Dec 2013
The movement calling for the boycott, divestiture and sanction of Israel is gaining momentum globally.
→ read full article
---
Tel Aviv Is Today's Sun City
Omar Barghouti – Socialist Worker, 18 Feb 2013
Palestinian author and activist Omar Barghouti spoke at a forum at Brooklyn College February 7, 2013 as planned despite an enormous campaign against the event by pro-Israel advocacy groups. In fact, as an article in Israel's Ha'aretz newspaper noted dejectedly, the "heavy-handed campaign" against the meeting elevated the gathering into an event that grabbed headlines. "The result of all of this surfeit and excess was a clear-cut, perhaps unprecedented PR coup for BDS and a humiliating defeat for Israel's interests," wrote Chemi Shalev.
→ read full article
---
We Won't Be Silenced About Israel's Crimes
Omar Barghouti – Socialist Worker, 11 Feb 2013
Controversy continues to swirl around a planned forum scheduled to take place on Thursday, February 7 [2013], at Brooklyn College to discuss the growing global boycott, divestment and sanctions (BDS) movement against Israel.
→ read full article
---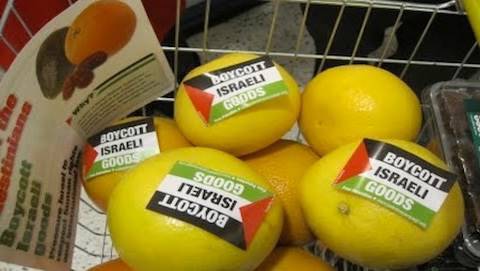 Should People Boycott Israel?
Paul Jay interviewing Omar Barghouti - TRANSCEND Media Service, 6 Sep 2010
Omar Barghouti explains the aims of the Boycott, Divestment, and Sanctions movement.
→ read full article
---
THE UN MUST ADOPT THE GOLDSTONE REPORT
Omar Barghouti, 6 Oct 2009
Dissolve the Palestinian AuthorityPalestinian civil society has strongly and almost unanimously condemned the Palestinian Authority's latest decision to delay adoption by the UN Human Rights Council of the report prepared by the UN Fact-Finding Mission, headed by justice Richard Goldstone, into the recent Israeli war of aggression against the Palestinian people in the occupied Gaza […]
→ read full article
---
DERAIL ALSTOM!
Omar Barghouti, 9 Jun 2009
In the first smashing and convincing victory of the global BDS (Boycott, Divestment, Sanctions) movement against Israel in the field of corporate responsibility and ethical compliance, Veolia is reportedly abandoning the Jerusalem Light Rail project, an illegal project that aims at connecting Israeli colonies built on occupied Palestinian territory to the city of Jerusalem. As […]
→ read full article
---