Articles by OpenMedia
We found 2 results.
---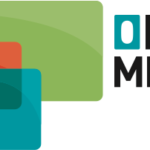 A Dark Day for the Internet
OpenMedia – TRANSCEND Media Service, 1 Apr 2019
27 Mar 2019 – Yesterday, the European Parliament held the final vote on the controversial EU Copyright Directive, which is one of the most unpopular pieces of legislation in European history.1 The final vote approved Articles 11 (Link Tax) and 13 (mandatory content filtering) of the Copyright Directive, in a vote of 348 to 274.
→ read full article
---
WikiLeaks-Leaked Draft Confirms TPP Will Censor Internet and Stifle Free Expression Worldwide
OpenMedia – TRANSCEND Media Service, 20 Oct 2014
16 October 14 – This morning WikiLeaks published a second leaked draft of the Intellectual Property chapter of the Trans-Pacific Partnership. It confirms people's worst fears about Internet censorship.
→ read full article
---