Articles by Orly Noy
We found 3 results.
---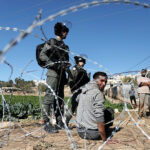 Why B'Tselem Is Calling Israel an Apartheid Regime, from the River to the Sea
Orly Noy | +972 Magazine - TRANSCEND Media Service, 18 Jan 2021
12 Jan 2021 – One of Israel's top human rights groups recognizes the occupation cannot be viewed in isolation from the goal of Jewish supremacy inside the Green Line. B'Tselem invites the Israeli public and the international community to look at our reality with courage, to internalize its full meaning, and to work to create a different future based on full and equal human rights for all the inhabitants of the country.
→ read full article
---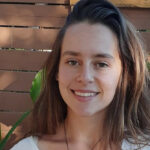 Israeli Conscientious Objector Begins Third Stint in Military Prison
Orly Noy | +972 Magazine - TRANSCEND Media Service, 26 Oct 2020
21 Oct 2020 – Israeli conscientious objector Hallel Rabin, 19, began serving a 25-day sentence in military prison today for refusing to join the Israeli army over its policies toward the Palestinians. Military conscription is mandatory for most Jewish Israelis. This is Rabin's third period of incarceration, while her appeal to the conscientious objectors committee is still pending.
→ read full article
---
Israel's Very Own Tunnels of Dread in Jerusalem
Orly Noy - +972 Magazine, 15 Sep 2014
The Tunnels Israel Doesn't Want You Talking About – While everyone is preoccupied with the Hamas tunnels in Gaza, Israel continues to dig under Palestinian houses in Jerusalem. The excuses are questionable, residents are angry and fearful, and a religious conflagration appears imminent.
→ read full article
---