Articles by Oxfam International
We found 2 results.
---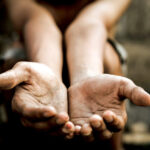 Pandemic Created 1 New Billionaire Every 30 Hours, Now Millions Could Face 'Extreme' Poverty
Oxfam International | The Defender - TRANSCEND Media Service, 30 May 2022
25 May 2022 – For every new billionaire created during the pandemic — one every 30 hours — nearly a million people could be pushed into extreme poverty in 2022 at nearly the same rate, according to Oxfam.
→ read full article
---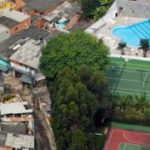 Richest 1 Percent Bagged 82 Percent of Wealth Created Last Year – Poorest Half of Humanity Got Nothing
OXFAM International – TRANSCEND Media Service, 29 Jan 2018
22 Jan 2018 – Eighty two percent of the wealth generated last year went to the richest one percent of the global population, while the 3.7 billion people who make up the poorest half of the world saw no increase in their wealth, according to a new Oxfam report released today. The report is being launched as political and business elites gather for the World Economic Forum in Davos, Switzerland.
→ read full article
---