Articles by Oxford Union
We found 2 results.
---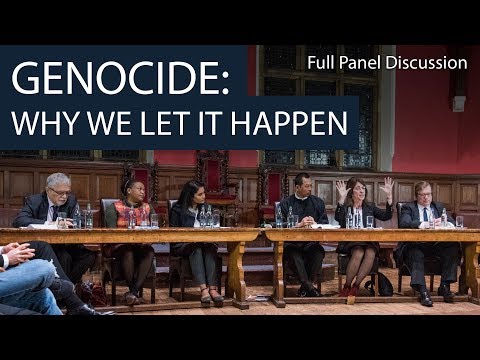 Genocide: Why We Let It Happen | Full Panel Discussion
Oxford Union – TRANSCEND Media Service, 5 Mar 2018
Genocide leaves the darkest stain on the conscience of humanity, yet today we are again witnessing international passivity in the face of the genocide in Myanmar. Why have we failed to learn our lesson from these atrocities and why do we allow this stain on our conscience to continue to grow?
→ read full article
---
George Galloway, British MP | Full Address
Oxford Union Society – TRANSCEND Media Service, 19 Nov 2012
George Galloway gives his address to the Oxford Union Society – October 15th 2012. The Oxford Union Society is the world's most prestigious debating society, with an unparalleled reputation for bringing international guests and speakers to Oxford. It has been established for 189 years, aiming to promote debate and discussion not just at Oxford University, but across the globe.
→ read full article
---