Articles by Pagan Kennedy
We found 1 results.
---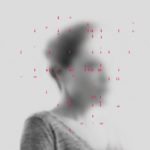 What if You Knew Alzheimer's Was Coming for You?
Pagan Kennedy – The New York Times, 20 Nov 2017
17 Nov 2017 – Simple blood tests may soon be able to deliver alarming news about your cognitive health. 25 to 50 percent of us will show signs of Alzheimer's by the age of 85. When it comes to dementia, we all should consider ourselves vulnerable. No matter what genes you carry, your odds of developing cognitive problems increase as you age.
→ read full article
---