Articles by Paul Antonopoulos
We found 2 results.
---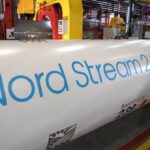 Ukraine's Partial Gas Cut to Europe Could Force Activation of Nord Stream 2
Paul Antonopoulos | InfoBRICS – TRANSCEND Media Service, 16 May 2022
Kiev attempts to blackmail Europe by partially halting gas flow from Russia.
→ read full article
---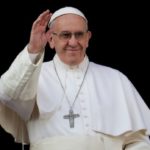 Pope Francis Suggests That NATO's "Barking" Provoked Russia's Military Op in Ukraine
Paul Antonopoulos | Global Research - TRANSCEND Media Service, 9 May 2022
4 May 2022 – Pope Francis has suggested to Italian daily Corriere Della Sera that the "barking of NATO at the door of Russia" provoked the military operation in Ukraine and countries should not supply Ukraine with more arms. Russia has "an anger that I don't know whether it was provoked but was perhaps facilitated" by NATO's unrelenting expansion towards the Eurasian Giant," said the Pontiff.
→ read full article
---