Articles by Peter Beaumont
We found 6 results.
---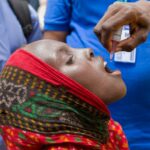 Vaccine-Derived Polio Spreads in Africa after Defeat of Wild Virus
Peter Beaumont | The Guardian - TRANSCEND Media Service, 14 Sep 2020
2 Sep 2020 – A new polio outbreak in Sudan has been linked to the oral polio vaccine that uses a weakened form of the virus. News of the outbreak comes a week after the World Health Organization announced that wild polio had been eradicated in Africa.
→ read full article
---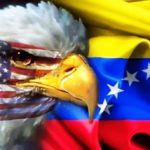 Trump Has Turned Foreign Aid into Shabby Political Theatre
Peter Beaumont - The Guardian, 4 Mar 2019
20 Feb 2019 – Stalled relief supplies for Venezuela at the Colombian border are a stark illustration of Trump's crudely transactional approach to aid. The flights look something more shabby: a dangerous stunt utilising aid for other purposes, alluded to by UN spokesman Stéphane Dujarric: "Humanitarian action needs to be independent of political, military or any other objectives."
→ read full article
---
Israeli Guidelines Point to Largely Unconstrained Settlement Expansion
Peter Beaumont – The Guardian, 3 Apr 2017
31 Mar 2017 – Israel has indicated it will pursue a unilateral policy of largely unconstrained settlement expansion in the occupied Palestinian territories, as it announced the first new settlement in two decades. Plan outlined by Benjamin Netanyahu would allow building within boundaries of existing blocks, adjacent to them, or close to the blocs.
→ read full article
---
Israeli Soldiers Cast Doubt on Legality of Gaza Military Tactics
Peter Beaumont – The Guardian, 18 May 2015
Testimonies of Israeli combatants about last year's war show apparent disregard for safety of civilians.
→ read full article
---
Israeli Cabinet Approves Legislation Defining Nation-State of Jewish People
Peter Beaumont – The Guardian, 24 Nov 2014
23 Nov 2014 – A controversial bill that officially defines Israel as the nation-state of the Jewish people has been approved by cabinet despite warnings that the move risks undermining the country's democratic character.
→ read full article
---
Fatah and Hamas Agree Deal for Unity Government to Take Control of Gaza
Peter Beaumont – The Guardian, 29 Sep 2014
25 Sep 2014 – The two main Palestinian factions, Fatah and Hamas, have reached a "comprehensive" agreement that would turn over the civil administration of Gaza immediately to officials of a Palestinian unity government led by President Mahmoud Abbas. Breakthrough agreement negotiated in Cairo is designed to ease blockade and open way to reconstruction after Gaza war.
→ read full article
---