Articles by Peter Singer
We found 7 results.
---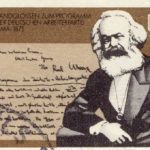 Is Marx Still Relevant?
Peter Singer | Project Syndicate - TRANSCEND Media Service, 14 May 2018
On the 200th anniversary of Karl Marx's birth on May 5, 1818, it isn't far-fetched to suggest that his predictions have been falsified, his theories discredited, and his ideas rendered obsolete. So why should we care about his legacy in the twenty-first century?
→ read full article
---
Life-Saving Drugs for All
Peter Singer, Project Syndicate – TRANSCEND Media Service, 18 May 2015
A proposal to create incentives to develop treatments for poor people's diseases. A company that develops a product would earn a share of reward money based on its share of the health improvements achieved by all the products competing for the available funds.
→ read full article
---
All Animals Are Equal
Peter Singer – TRANSCEND Media Service, 28 Oct 2013
If the experimenter is not prepared to use an orphaned human infant, then his readiness to use nonhumans is simple discrimination, since adult apes, cats, mice, and other mammals are more aware of what is happening to them, more self-directing and, so far as we can tell, at least as sensitive to pain, as any human infant.
→ read full article
---
(Italiano) La Nostra Terra, le Nostre Vite
Peter Singer - Project Syndicate, 25 Feb 2013
Il rapporto mostra che dal 2000, investitori o enti pubblici in nazioni ricche o emergenti hanno comprato oltre 83 milioni di ettari (più di 200 milioni di acri) di terreno agricolo nelle nazioni più povere in via di sviluppo. Questo equivale all'1.7% dei terreni agricoli del mondo. La maggior parte di questi acquisti sono stati fatti in Africa.
→ read full article
---
Should We Ban Cigarettes?
Peter Singer – Project Syndicate, 21 Nov 2011
Cigarettes, not guns or bombs, are the deadliest artifacts in the history of civilization. If we want to save lives and improve health, nothing else would be as effective as an international ban on the sale of cigarettes. Worldwide, the number of cigarettes sold – six trillion a year, enough to reach the sun and back – is at an all-time high. Six million people die each year from smoking – more than from AIDS, malaria, and traffic accidents combined.
→ read full article
---
Can We Increase Gross National Happiness?
Peter Singer – Project Syndicate, 19 Sep 2011
The small Himalayan kingdom of Bhutan is known internationally for two things: high visa fees, which reduce the influx of tourists, and its policy of promoting "gross national happiness" instead of economic growth. The two are related.
→ read full article
---
Moral Progress and Animal Welfare
Peter Singer – Project Syndicate, 18 Jul 2011
Mahatma Gandhi acutely observed that "the greatness of a nation and its moral progress can be judged by the way its animals are treated." To seek to reduce the suffering of those who are completely under one's domination, and unable to fight back, is truly a mark of a civilized society. Charting the progress of animal-welfare legislation around the world is therefore an indication of moral progress more generally.
→ read full article
---