Articles by Rene Wadlow | Foreign Policy News
We found 1 results.
---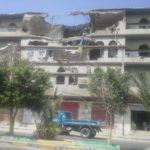 Yemen: Political Stalemate, Mercenaries Prosper, the Population Disintegrates, and Humanitarian Relief Blocked
Rene Wadlow | Foreign Policy News – TRANSCEND Media Service, 2 Jul 2018
29 Jun 2018 – The United Nations Security Council has been discussing the situation in both public and private meetings without any visible impact. Today, the choice between an end to the armed conflict with negotiations for a renewal of a Yemeni State on the basis of the con-federal system proposed and continued fighting in the hope that one faction become a "winner-take-all" is relatively clear.
→ read full article
---