Articles by Reuben Rose-Redwood
We found 1 results.
---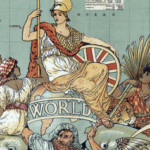 Genocide Hoax Tests Ethics of Academic Publishing
Reuben Rose-Redwood – The Conversation, 16 Jul 2018
2 Jul 2018 – When the Third World Quarterly published Bruce Gilley's "The Case for Colonialism" last fall, it sparked outrage within the scholarly community. Not only did the article proclaim that colonialism was "beneficial" to the colonized, but it also advocated for the recolonization of former colonies by the Western powers. In response, two petitions garnered over 18,000 signatures calling for the article's retraction.
→ read full article
---