Articles by Ron Ridenour
We found 3 results.
---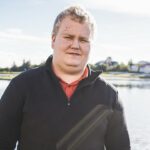 Key Witness Admits Lying about Julian Assange–a Major Blow to U.S. Extradition Case–yet Western Media Ignores This Development
Ron Ridenour | Strategic Culture Foundation - TRANSCEND MEDIA SERVICE, 12 Jul 2021
3 Jul 2021 – Former WikiLeaks volunteer, who became an FBI informant for $5,000, says he fabricated important parts of the accusations in the U.S. indictment.
→ read full article
---
CUBA-ALBA LET DOWN SRI LANKA TAMILS (Part 1)
Ron Ridenour – Dissident Voice, 18 Nov 2009
Those who are exploited are our compatriots all over the world; and the exploiters all over the world are our enemies… Our country is really the whole world, and all the revolutionaries of the world are our brothers.– President Fidel Castro.1 The revolutionary [is] the ideological motor force of the revolution…if he forgets his proletarian […]
→ read full article
---
TAMIL EELAM: HISTORICAL RIGHT TO NATIONHOOD (Part 2)
Ron Ridenour – Dissident Voice, 18 Nov 2009
Sri Lanka—formerly Ceylon, in English, and Serendib in Arabic (which gave rise to the word serendipity)—is commonly referred to as the "pearl of the orient" due to its beauty and wealth of natural resources, flora and fauna. Today, it is a land torn apart by hatred: racist government policies, ethnic cleansing, and terror war just […]
→ read full article
---