Articles by Russell Brand
We found 4 results.
---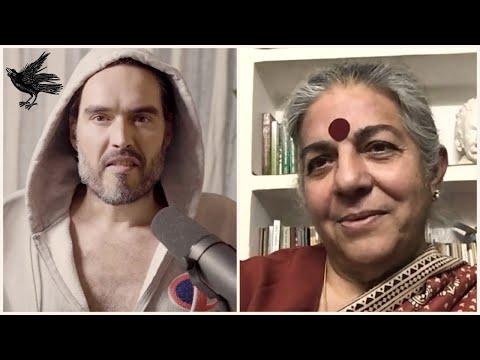 Vandana Shiva: Bill Gates' Book Is Rubbish!
Russell Brand | Under the Skin – TRANSCEND Media Service, 5 Jul 2021
I spoke with Indian scholar, food sovereignty advocate and environmental activist #VandanaShiva. She speaks about #BillGates' book and the colonisation of land and food production. However, she provides us with hopeful and powerful words of advice that might help us challenge these Tech Giants and monopolies.
→ read full article
---
Russell Brand: We Deserve More from Our Democratic System
Russell Brand – The Guardian, 11 Nov 2013
Following his appearance on Newsnight, the comedian explains why he believes there are alternatives to our current regime.
→ read full article
---
Russell Brand on Revolution: "We No Longer Have the Luxury of Tradition"
Russell Brand – New Statesman, 28 Oct 2013
But before we change the world, we need to change the way we think. The revolution of consciousness is a decision, decisions take a moment. In my mind the revolution has already begun.
→ read full article
---
Internet Advocates Say the Trans-Pacific Partnership Is the Biggest Threat Yet to Open Web
Russell Brandom, The Verge – TRANSCEND Media Service, 20 May 2013
Closed-door meetings mean no one knows for sure how damaging the final treaty will be.
→ read full article
---