Articles by Shane Quinn
We found 1 results.
---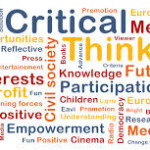 Mainstream Media Obscure Most Important Issues from Public Eyes
Shane Quinn – Global Research, 30 Jul 2018
24 Jul 2018 – The corporate grip upon media would undoubtedly start slipping were serious reporting of climate change (and nuclear weapons) to be undertaken. Instead, as the world burns, the press is largely focused on such issues as "Russian meddling in the US elections." Rather than serving public interests, the business press has sought to divert attention from the critical subjects.
→ read full article
---