Articles by Steve Brown
We found 2 results.
---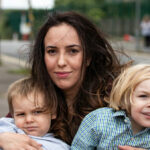 Upcoming Ruling in Assange Trial Threatens More Than Just Freedom of the Press
Steve Brown | CovertAction Magazine - TRANSCEND Media Service, 4 Jan 2021
2 Jan 2021 – His two children could lose their father for the rest of their lives. Although important legal principles are at stake in the extradition trial of Julian Assange, for which a ruling will be handed down on January 4, it should not be forgotten that there are important human issues at stake as well. One such issue is Assange's health.
→ read full article
---
The Other 9/11: Unremembered and Unatoned
Steve Brown - CounterPunch, 18 Sep 2017
Not that such memorials aren't appropriate. They are simply insufficient. They fail to commemorate another 9/11 tragedy, one that took place 28 years earlier, in 1973 — not in America, but in Chile — and which caused the death – not of thousands, but of tens of thousands — while torturing and exiling 200,000 more. I refer to the brutal coup d'état that overthrew the democratically elected government of Salvador Allende, and replaced it with nearly two decades of murderous dictatorship under Generalissimo Augusto Pinochet.
→ read full article
---