Articles by Tharanga Yakupitiyage
We found 4 results.
---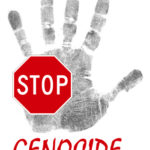 A Responsibility to Prevent Genocide
Tharanga Yakupitiyage – Inter Press Serice-IPS, 18 Dec 2017
12 Dec 2017 –70 years since the Genocide Convention was adopted, we still face a continued and growing risk. "Genocide does not happen by accident; it is deliberate, with warning signs and precursors," said UN Secretary-General Antonio Guterres. "Often it is the culmination of years of exclusion, denial of human rights and other wrongs, and it can take place in times of war and in times of peace."
→ read full article
---
Nuclear Ban Approved, Now What?
Tharanga Yakupitiyage – Inter Press Service-IPS, 17 Jul 2017
12 Jul 2017 – More than seven decades after the deployment of deadly atomic bombs in Japan, the UN has passed a historic treaty banning nuclear weapons around the world. Though it has sparked hope for a future without nuclear weapons, uncertainty in the success of the treaty still lingers.
→ read full article
---
Suspend Saudi Arabia from Human Rights Council, Human Rights Groups Say
Tharanga Yakupitiyage – Inter Press Service-IPS, 4 Jul 2016
Saudi Arabia's membership in the Human Rights Council should be suspended by members of the UN General Assembly, Human Rights Watch and Amnesty International said on Wednesday [29 Jun]. They joined forces to make the exceptional call for action, noting that it is based on Saudi Arabia's "gross and systematic violations of human rights" in Yemen and domestically.
→ read full article
---
What the Panama Papers Mean for Global Development
Tharanga Yakupitiyage – Inter Pres Service-IPS, 25 Apr 2016
The financial secrecy and tax evasion revealed by the Panama Papers has an extraordinary human cost in developing countries. "Tax havens are at the heart of a global system that allows large corporations and wealthy individuals to avoid paying their fair share, depriving governments – rich and poor – of the resources they need to provide vital public services and tackle rising inequality,"
→ read full article
---