Articles by Tom Luongo
We found 2 results.
---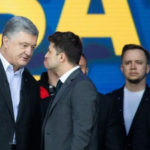 Poroshenko Out, Zelensky In. Will Things Change in Ukraine?
Tom Luongo | Strategic Culture Foundation – TRANSCEND Media Service, 29 Apr 2019
25 Apr 2019 – The incalculable damage that's been done to the region for cynical geopolitical goals can never be undone but it can stop.
→ read full article
---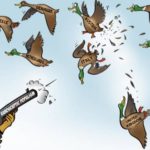 Italy Embracing Populism Is a Major Headache for Europe
Tom Luongo – TRANSCEND Media Service, 22 Jan 2018
20 Jan 2018 – Salvini and Berlusconi, if they win, will have to then sell this idea of Germany using the euro to trap Italy, like Greece in a death spiral, for the next generation if not longer. And it is an easy sell on the campaign trail and will be an even easier sell once elected.
→ read full article
---