Articles by Vidushi Prasad
We found 2 results.
---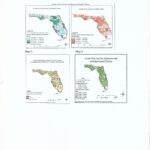 Oral Cancer in Florida – World No Tobacco Day
Vidushi Prasad - TRANSCEND Media Service, 14 Jun 2021
Oral Cancer is a subtype of head and neck cancer occurring in an oral cavity. It is a cancerous tissue growth that may involve tongue, the floor of mouth, cheek, gingiva, palate, lips or oropharynx. It may be of different types adenocarcinoma, lymphoma, melanoma, but most common is squamous cell carcinoma, and it is one of the chronic diseases that results in high mortality rate due to late diagnosis.
→ read full article
---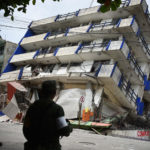 Preparedness for Earthquakes and Tsunamis
Vidushi Prasad – TRANSCEND Media Service, 6 Apr 2020
The disasters are continuously increasing; in future there is a need to concentrate the resources to lessen the effects of the catastrophe. The emergency preparedness should be ready to evacuate the population and provide the necessary health needs in a disaster situation. It is recommended that countries in disaster prone area should sign a pact deciding that in the case of emergency the help should be provided by their neighbouring country.
→ read full article
---