Articles by Wilcox
We found 2 results.
---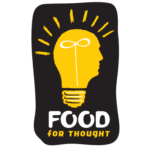 Protection…
Wilcox - TRANSCEND Media Service, 8 May 2023
… merely a matter of interpretation?
→ read full article
---
Conference Highlights Fukushima Consequences
Richard Wilcox, Ph.D., Activist Post – TRANSCEND Media Service, 15 Apr 2013
The Caldicott conference is a first step toward opening the dungeon door to the dark and unspeakably evil secrets of the nuclear industry, and putting the stake in the heart of the radioactive vampire that is sucking life out of the planet.
→ read full article
---