Articles by Yael Grauer
We found 2 results.
---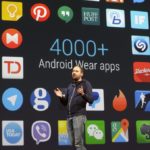 Staggering Variety of Clandestine Trackers Found in Popular Android Apps
Yael Grauer – The Intercept, 27 Nov 2017
24 Nov 2017 – Researchers built a custom platform to root out trackers in mobile apps. They discovered 44 different varieties in 300 apps downloaded by billions of people.
→ read full article
---
Hit App Sarahah Quietly Uploads Your Address Book
Yael Grauer – The Intercept, 4 Sep 2017
27 Aug 2017 – Sarahah, a new app that lets people sign up to receive anonymized, candid messages, has been surging in popularity; somewhere north of 18 million people are estimated to have downloaded it, making it the No. 3 most downloaded free software title for iPhones and iPads. A security researcher with the firm Bishop Fox caught the app uploading emails and phone numbers right after it is first launched.
→ read full article
---