Nonviolence Charter: Progress Report 5 (Oct 2014)
TRANSCEND MEMBERS, 13 Oct 2014
Robert J. Burrowes, Ph.D., Anita McKone and Anahata Giri – TRANSCEND Media Service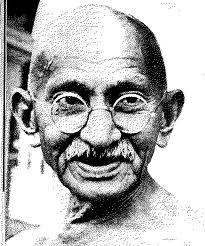 Dear fellow signatories of the Nonviolence Charter
How are you all? And welcome to our most recent signatories and organisations!
Here is the latest six-monthly report on progress in relation to 'The People's Charter to Create a Nonviolent World' and a sample of news about, and reports of forthcoming events by, Charter signatories.
Building a worldwide consensus against the use of violence in all contexts is quite a challenge but we are making solid progress!
Since our last report on 10 April 2014, we have gained our first signatories in another ten countries – Albania, Bhutan, Burma, Chile, Fiji, Guatemala, Russia, Slovenia, Taiwan and Zimbabwe – a total of 75 countries now. We also have 98 organisational endorsements in 31 countries with recent endorsements by organisations in Ghana, Guatemala and Russia being the first in their respective countries.
If you wish, you can see the list of organisational endorsements on the Charter website: http://thepeoplesnonviolencecharter.wordpress.com/organisations/
If you wish to see individual signatories, click on the 'View signatures' item in the sidebar. You can use the search facility if you want to look for a specific name.
The latest progress report 'Creating a World Culture that is Nonviolent' was recently distributed to many progressive news websites around the world and, in abridged form, to many mainstream newspapers: it was published by a number of progressive outlets in 11 countries, thanks to supportive editors (several of whom are Charter signatories: special thanks to Antonio, David, Gifty, Kevin and Margaret, and Pía). If you like, you can read the article here: http://warisacrime.org/content/creating-world-culture-nonviolent
If any of you would like a copy of the World Media List (which is primarily newspapers but no Murdoch outlets), then you are welcome to email Robert at flametree@riseup.net and he will send you a copy. Several Charter signatories are using some or all of the list and it is apparent that our articles are being published more or less widely. We are not naive about the corporate media but sending them regular doses of the truth cannot do them any harm!
If you feel inclined to do so, you are welcome to help raise awareness of the Nonviolence Charter using whatever means are easiest for you: email, articles, Facebook, Twitter …
And if any more of you would like to tell us something about yourself and what you are doing, please write back. The many reports we receive make it much easier to compile this report and help to keep us informed and inspired! So don't be shy, modest or humble! And remember, Charter signatories come from all walks of life. You don't have to be Mahatma Gandhi, a nonviolent activist with 1000 arrests, a Professor, the CEO of World Corp. or a world-famous performing artist to be valued here. It's your commitment to making our world nonviolent that matters to us. So please, tell us what you do and/or why ending violence matters to you. (A paragraph will do if you are busy.) And you and your efforts will be included in the next report. And, here's a threat (yes, we need lessons in conflict resolution)! If enough of you haven't responded within five months, we will send out another email request one month before the next progress report is due in April. So look out!
Anyway, here's a (rather inadequate) sample of reports of people, nonviolent actions, articles, books, events and new initiatives in which fellow Charter signatories have been involved (apart from those mentioned in the published article):
First, if you haven't already been inspired by the work of Daniel Dalai and the girls at Earthgardens, don't deny yourself the treat any longer! http://riverprincess.tripod.com/
And if you haven't seen Robert Shetterly's portraits of Americans Who Tell the Truth, here are the links to the portraits and activist histories of Charter signatories who have been painted by Robert (we hope we got everyone):
Noam Chomsky: http://www.americanswhotellthetruth.org/portraits/noam-chomsky
Margaret Flowers: http://www.americanswhotellthetruth.org/portraits/dr-margaret-flowers
Bruce Gagnon: http://www.americanswhotellthetruth.org/portraits/bruce-gagnon
Kathy Kelly: http://www.americanswhotellthetruth.org/portraits/kathy-kelly
Ray McGovern: http://www.americanswhotellthetruth.org/portraits/ray-mcgovern
David Swanson: http://www.americanswhotellthetruth.org/portraits/david-swanson
Kevin Zeese: http://www.americanswhotellthetruth.org/portraits/kevin-zeese
But you can see all of Robert's portraits here (although he has been too modest to do a self-portrait): http://www.americanswhotellthetruth.org/portrait-galleries
Fortunately, you can read something about some other Charter signatories too.
Here's something about Marianne Perez de Fransius, in Mozambique, on her 'Peace is Sexy' website – which works to demonstrate that peace can be 'sexy, possible, profitable and fun': http://www.peaceissexy.net/from-conflict-avoider-to-conflict-expert/
The Global Harmony Association – http://www.peacefromharmony.org/ – is a global network with its founder and president, Dr Leo Semashko, in St Petersburg, Russia. You can see some lovely photos of Leo with his granddaughter, Polina, and read something about him, and the World War II experience that shaped his lifetime commitment to peace, here: http://www.peacefromharmony.org/?cat=en_c&key=253 The GHA will publish a book 'Global Peace Science or Peaceloveology' in 2015 and has launched a petition for general and complete disarmament which you are invited to consider signing: https://www.change.org/p/general-and-complete-disarmament-in-50-years-on-the-basis-of-global-harmony-through-the-abc-of-harmony
Leo, of course, is not the only person to put tremendous effort into working out how to make our world peaceful. Kristen Christman has put her heart and soul into creating a comprehensive 'Paradigm for Peace'. You can be inspired here: https://sites.google.com/site/paradigmforpeace/
Several recent signatories – Dr Surendra Pathak, Shri Kanak Mal Dugar and Dr Laj Utreja – are key figures at the visionary IASE Deemed University in Rajasthan, India – http://www.iaseuniversity.org.in/ – and the Gandhi Vidya Mandir: http://www.gandhividyamandir.org.in/
Tom Shea, Leonard Eiger and their fellow nonviolent activists at Ground Zero Center for Nonviolent Action continue their resistance to nuclear weapons, and particularly Trident. You can read about their ongoing and inspirational efforts, including in their latest newsletter, at their website: http://www.gzcenter.org/ Sadly, one of their fine activists and a fellow Charter signatory, Lynne Greenwald, died in August. You can read about her activism on the GZ website and listen to her own account of her involvement in nonviolent action here:
We will miss you and your smile Lynne! Your part in helping to make our world nonviolent will not be forgotten.
Dr Tess Ramiro continues her indefatigable efforts in the Philippines with Aksyon para sa Kapayapaan at Katarungan – Center for Active Non-Violence. More next time….
If you want news of your work for peace and social justice given wider publicity, consider sending articles to Pía Figueroa <piaf@pressenza.com> who will pass you on to the relevant language editor. Pía, from Chile, is a co-director of Pressenza International Press Agency, which specializes in 'news about Peace, Nonviolence, Humanism and Non-discrimination'. You can see their great website here: http://www.pressenza.com/
If you would like to read why Ray McGovern was put on the US State Department's Diplomatic Security BOLO list – 'Be On the Look Out' – and why he is such a powerful exponent of the truth, you can do so in the article 'Ray McGovern Triumphs over State Department':
http://dissenter.firedoglake.com/2014/09/26/ray-mcgovern-triumphs-over-state-department/#at_pco=cfd-1.0&at_ab=-&at_pos=1&at_tot=8&at_si=54260d09ee49316c
Paul Buchheit continues to publish lucid, well-documented articles exposing the exploitation of ordinary people. Here is his most recent article, 'How 14 People Made More Money Than the Entire Food Stamp Budget for 50 Million People' http://www.alternet.org/economy/how-14-people-made-more-money-entire-food-stamp-budget-50-million-people?paging=off&current_page=1#bookmark But you can see a fuller list of his articles here: http://www.alternet.org/authors/paul-buchheit or read some of his poetry and other work here: http://www.usagainstgreed.org/
One of the passions of Charter cofounder, Anahata Giri, is nonviolent birthing. Here is a link to a short movie
trailer about a documentary called 'MicroBirth' that is exposing evidence that unnecessary medical interventions during childbirth are adversely interfering with the microbiology of babies with serious consequences:
Several signatories continue to work to expose the violence of psychiatry. Canadian Dr Bonnie Burstow's lucid explanation can be found in her article 'On Antipsychiatry' http://bizomadness.blogspot.ca/2014/07/on-antipsychiatry.html and, in the USA, Dr Gary Kohls' slightly older article 'Lessons I have Learned About the Psychopharmaceutical Industry' can be found here: http://fubarandgrill.org/node/1535
You can read David Hartsough's evocative account of his recent trip to Korea and Vietnam in his article 'War and Peace in Korea and Vietnam – a Journey of Peace': http://warisacrime.org/content/war-and-peace-korea-and-vietnam-%E2%80%93-journey-peace
And here is Kathy Kelly's compelling account of the great struggle of the people of Gangjeong Village on Jeju Island in the Republic of Korea, 'A Pivot on the Peace Island': http://vcnv.org/a-pivot-on-the-peace-island
If you haven't read the insightful work of eminent Burmese scholar, Dr Maung Zarni, whose activism and scholarship includes defence of Burma's Rohingya population, you can do so via his website: http://www.maungzarni.net
Graham Peebles attended and spoke at the 8th International Conference on Peace and Nonviolent Action, organised by Dr Sohan Lal Gandhi of Anuvrat Global Organization (Anuvibha) http://www.anuvibha.in/ in Rajastan, India last January and then spent a further six weeks in Rajasthan running a series of education projects for desperately poor/marginalised children. If you want to be inspired by his efforts, check out the 'report' and photos here: http://www.herenow4u.net/index.php?id=98506 Graham has since designed a major project for the children's community of Amloi village, and has funding pledged to return to conduct it.
Prof Kevin Clements' thoughtful and compassionate article 'Safety possible without surveillance' giving a New Zealand angle on surveillance was published in the 'Otago Daily Times'. You can read it here: http://www.odt.co.nz/opinion/opinion/304782/safety-possible-without-surveillance
For a superb weekly summary of indepth analysis of world news – political, economic, ecological and otherwise – Brazilian Antonio C.S. Rosa's TRANSCEND Media Service Weekly Digest is without peer: https://www.transcend.org/tms/
Dr Braam Hanekom, Vice Moderator of the Dutch Reformed Church in South Africa, wrote a sensitive and considered article 'Israel and Palestine: Is there a way forward – A South African perspective' published in 'The Jerusalem Post' on 12 June 2014 (prior to the latest Israeli war on Gaza). You can read it here: http://www.jpost.com/Opinion/Op-Ed-Contributors/Israel-and-Palestine-Is-there-a-way-forward-A-South-African-perspective-358195
Sami Awad, Executive Director of the Holy Land Trust in Bethlehem, wrote this evocative statement – 'Entrapped in a Cycle of Hatred and the Way Out' – on 22 July in response to the latest Israeli war on Gaza: http://holylandtrust.org/index.php/news/item/1673-entrapped-in-a-cycle-of-hatred-and-the-way-out?utm_source=Update+August+2014&utm_campaign=August+email+update+letter&utm_medium=email
But the bulk of what happens in Palestine, which is 'ordinary, everyday life' is rarely reported. For some lovely photos of Palestinian natural history, check out Prof Mazin Qumsiyeh's new Palestine Museum of Natural History website: http://www.palestinenature.org/ and watch this video:
In South Africa, Marthie Momberg also includes regular reports on solidarity work with Palestinians and has recently republished the statement 'South African Muslims reject violence in the name of Islam' on her website – http://marthiemombergblog.com/
In relation to elsewhere in the Middle East, if you want a clearer understanding of the Islamic State, Dr Chandra Muzaffar, president of the International Movement for a Just World (JUST) based in Malaysia, explains it in this straightforward article 'The Truth About The IS' published on 29 August 2014: http://www.just-international.org/mediastatement/the-truth-about-the-is/
Bob Koehler probably articulated the thoughts of many of us in his article responding to Barack Obama's recent announcement that he would order US forces, with the complicity of US lackeys like Australia, to launch their third war on Iraq in less than 25 years. You can read his article 'Traces of Evil' here: http://commonwonders.com/world/traces-of-evil/
You'll probably find plenty to agree with in Nobel Laureate Mairead Maguire's response too: 'USA/UK Committed Genocide against Iraq People': https://www.transcend.org/tms/2014/09/usauk-committed-genocide-against-iraq-people/
And, for some background, Prof John Scales Avery in Denmark wrote an excellent historical summary of Western interference in Iraq in his article 'The Agony of Iraq' https://www.transcend.org/tms/2014/09/the-agony-of-iraq/
In response to Obama's announcement, Joy First and Malchy Kilbride with the National Campaign for Nonviolent Resistance organised a nonviolent action at the White House, where Joy and David Swanson were interviewed. This link also includes David's 5-minute summary of the futility of war in a subsequent interview: http://www.worldbeyondwar.org/video-david-swanson-ed-schultz-show-msnbc/?can_id=342ed729b9d05ec6e18bf296b9963384&source=email-end-endless-war&referrer=david-swanson-2&email_referrer=end-endless-war
And if you are tired of paying for war, two of our organisations support the thousands of war tax resisters around the world which at least one of our signatories, Prof Noam Chomsky, did as early as the 1960s and many others, including Brian Willson and Kathy Kelly, have been doing for some time since. Have you considered WTR? For advice and support, ask Ruth Benn <nwtrcc@nwtrcc.org> at the National War Tax Resistance Coordinating Committee – http://www.nwtrcc.org/ – or check out another recent endorsing organisation, the War Resisters League: http://www.warresisters.org/
Maria Santelli and her colleagues at the Centre on Conscience & War provide invaluable support to CO's too. If you know people whose conscience about military service is troubling them, refer them to Maria: http://centeronconscience.org/
Ongoing nonviolent actions to highlight and, one day, remove the scourge of drone strikes are now an established feature of the work of many peace groups. Jill Gough at CND Cymru (Wales) kindly sent us these links which describe their recent actions to protest drones but also highlight the complicity of banks like Barclays in these atrocities. But if you are tired of reading about the creativity of our fellow activists, check out the great photos. We love the one of the young boy in the red windcheater looking up at the kites! https://www.facebook.com/media/set/?set=a.787632071259104.1073741849.110205519001766&type=3
https://www.facebook.com/notes/cnd-cymru/october-4th-2014-wales-and-the-world-in-drones-protests-cardiff-barclays-and-pop/788034437885534
And just to reinforce the point that nonviolent actions can be fun, colorful and sometimes even involve being given chocolates, check out these photos from their action on the International Day of Peace. (We admit we've never been to a nonviolent action where we were given chocolate so Cymru is the place to go, obviously! Although Marianne in Mozambique might remind us to ask if the cocoa beans were produced by child slave labour: oh dear, why is everything so difficult?) https://www.facebook.com/media/set/?set=a.782041848484793.1073741847.1102055
To keep track of news in Africa (including the Ebola crisis), from an African perspective, Gifty Ayim-Korankye's news website 'Ghana web Online' is hard to beat: http://www.ghanawebonline.com/en/
If you want to keep track of the campaigns to defeat the horrific 'trade agreements' like the Trans-Pacific Partnership (TPP), Kevin Zeese and Margaret Flowers will keep you posted, with opportunities for involvement, at 'Popular Resistance': http://www.popularresistance.org/ And in a recent article, which includes reference to these trade 'deals' (including those that have been defeated already), they outline a broad strategy for activists following the recent People's Climate March: see 'With Climate March Behind Us, Now What Do We Do?' http://www.popularresistance.org/with-climate-march-behind-us-now-what-do-we-do/
As mentioned in the published article too, you might like to check out the poetry, songs and stories of some of our artists, poets and writers, including Prof Ayo Ayoola-Amale of Ghana, Kae Morii of Japan, Alice Walker, Bruce Gagnon and Gary Corseri in the USA, Anna Perera and Pauline Bradley in the UK and Anita McKone in Australia.
For some insight into the wisdom of indigenous peoples, Harvey Arden's book 'Wisdomkeepers: Meetings With Native American Spiritual Elders (Earthsong Collection)' is hard to beat. You can read some reviews (and check out the book) here: http://www.amazon.com/gp/product-reviews/0941831663/ref=s9_simh_gw_p14_d9_rs1?ie=UTF8&showViewpoints=1&pf_rd_m=ATVPDKIKX0DER&pf_rd_s=center-2&pf_rd_r=16PR9M6N5RKS1D2MNTTK&pf_rd_t=101&pf_rd_p=1688200382&pf_rd_i=507846%3E%2026
And if you want to consider reading about and signing the petition to pardon indigenous political prisoner Leonard Peltier – http://www.leonardpeltier.info/ – who is championed by Harvey, you can do so here: http://petitions.moveon.org/sign/clemency-or-pardon-for?source=c.fwd&r_by=6209193
Pax Christi USA recently endorsed the Charter and became the first organisation in the world to have national endorsements from three countries – Australia, New Zealand and USA. As many of you would know, Pax Christi is a worldwide Catholic peace organisation and does great work on many issues. You can check out Pax Christi USA here: http://paxchristiusa.org/
Among the many scholars who have signed the Charter in the past few months is Dr Diego Checa Hidalgo of Spain whose research interests include nonviolent intervention for conflict transformation, Mediterranean contemporary history and European Union external action. You can read more about his research here: http://wwwm.coventry.ac.uk/researchnet/cucv/Pages/Profile.aspx?profileID=574
Another scholar is Dr Katharina Bitzker, of Germany, whose current research focuses on love and peace (which, strange though it may seem, gets little attention). More next time….
Prof Lo Kwai Cheung of China has a substantial research output in the fields of cultural studies, creative writing, film studies, ethnic studies, diaspora writing in English, East-West comparative studies, literary theory and psychoanalysis. You can read more about him here: http://cpw.hkbu.edu.hk/staff.php?staff_class=ts
Prof Jelica Stefanovic Stambuk, at the University of Belgrade in Serbia, focuses her research on multilateralism, diplomatic power and recent social projects and practices for change in different sectors and areas of global governance. You can read a little more about her research here: http://2012.belgradeforum.org/pre-event/dan/panel1/142/Hinting+at+the+practice+of+sociodiplomacy+while+spelling+out+%22slow+diplomacy%22%3A+New+on+the+Repertoire+of+Building+Sustainable+Security+Community+in+the+Euro-Atlantic+region.html
Prof Bishnu Pathak is President of the Peace and Conflict Studies Center in Nepal, which does some pretty remarkable work in difficult circumstances: http://www.cscenter.org.np How challenging would you find it to conduct 'human rights trainer trainings for Maoist Combatants from all but one devision of the Maoist Army'? The Peace and Conflict Studies Center 'was the only organization un-aligned with the Maoists entrusted with the task'.
And here's some recent and forthcoming initiatives and events of fellow Charter signatories in which you might want to be involved:
The recent initiative 'World Beyond War', launched on International Peace Day (21 September), is making an impact too. If you haven't checked it out yet, you can do so here: http://www.worldbeyondwar.org/ David Swanson and David Hartsough are key people behind this initiative. A recent article from the WBW coordinating committee offered a nonviolent response to any threat from ISIS: 'The New War, the Forever War, and a World Beyond War' http://www.worldbeyondwar.org/new-war-forever-war-world-beyond-war/
The International Week of Protest to Stop the Militarization of Space is happening now (from 4-11 October). Details: http://www.space4peace.org
You can get posters and flyers from here:
Poster:  http://www.space4peace.org/actions/Keep%20Space%20for%20Peacer%20Poster%202014.pdf
Flyer:  http://www.space4peace.org/actions/Save%20Space%20for%20Peace%202014%20Flyer.pdf
Contact: Bruce Gagnon <globalnet@mindspring.com>
And the details of their 'Youth Video Contest 2015' are here: http://www.space4peace.org/actions/video_contest_rules.htm
Well, as mentioned, an inadequate summary but it gives you some idea of our shared efforts.
Finally, if you or someone you know has the means and inclination to do so, any financial support for Anita and Robert to help us do this work will be much appreciated. You can see how here: http://robertjburrowes.wordpress.com/financial-support/
In appreciation of all of your efforts (including all of those not mentioned above)…
For a world without violence.
Con mi solidario abrazo (with our embrace of solidarity); Robert, Anita and Anahata
Anita McKone and Robert J. Burrowes, Australia
Email: flametree@riseup.net
Websites: http://thepeoplesnonviolencecharter.wordpress.com (Charter)
http://tinyurl.com/flametree (Flame Tree Project)
http://tinyurl.com/whyviolence ('Why Violence?')
http://anitamckone.wordpress.com (Songs of Nonviolence)
http://robertjburrowes.wordpress.com
This article originally appeared on Transcend Media Service (TMS) on 13 Oct 2014.
Anticopyright: Editorials and articles originated on TMS may be freely reprinted, disseminated, translated and used as background material, provided an acknowledgement and link to the source, TMS: Nonviolence Charter: Progress Report 5 (Oct 2014), is included. Thank you.
If you enjoyed this article, please donate to TMS to join the growing list of TMS Supporters.


This work is licensed under a CC BY-NC 4.0 License.