IPRA 2016 Global Peace Conference to Be Held in Freetown, Sierra Leone
ANNOUNCEMENTS, 27 Apr 2015
International Peace Research Association – TRANSCEND Media Service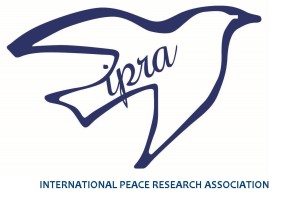 As IPRA 50th Birthday Confab Ends in Istanbul
The 26th biennial conference of the Interna­tional Peace Research Association (IPRA) is billed to take place in Freetown, Sierra Leone in November 2016, marking the second time Africa has hosted the conference since the founding of IPRA in 1964.
This was announced following the re-election of the two IPRA Secretaries-general, Dr Ibra­him Seaga Shaw and Dr Nesrin Kenar, who co-ordinated the 25th IPRA conference in Turkey, at the organisation's administrative meeting on August 14 during the 25th IPRA conference in Istanbul to serve a second term of two years.
IPRA celebrated its 50th anniversary and the First World War Centenary in style as part of its 25th biennal General Conference on "Uniting For Peace: Buılding Sustainable Peace Through Universal Values" hosted by Sakarya University at the prestigious Bomon­ti Hilton Hotel in Istanbul, Turkey, between August 11-15 2014.
The conference brought together about 550 peace researchers and few others interested in peace research from 94 countries across all the continents with about 600 papers present­ed in 146 sessions. A very colourful Turkish cultural music and dance performance by the State Conservatory staff members of Sakarya University kick-started the proceedings of the conference.
In her opening and welcome address, IPRA co-Secretary General Dr Nesrin Kenar, As­sistant Professor of International Relations at the Sakarya University in Turkey, told participants that this conference "is not just business as usual — organizing plenary ses­sions, giving academic peace research papers, and holding administrative meetings. It is also about reflecting on all our achievements and challenges as an organization in the past 50 years, and what lessons we have learned during this period and how we intend to use them to build a better IPRA in the future."
In his opening remarks, Sierra Leonean-born IPRA co-Secretary General Dr Ibrahim Seaga Shaw, Senior Lecturer in Media and Politics at the Northumbria University in the UK, expanded the discussion on the sustainable peace—universal values nexus to Lisa Schirch's concept of justpeace, which is a hybrid of hu­man rights and peace. He argued that just­peace goes beyond efforts to reduce direct violence: "Justpeacebuilding efforts prioritise the proper transformation of principles and values over a long period of time through an organised system of distributive justice where resources and decision-making are shared".
In his warm welcome address, the Rector of Sa­karya University, Professor Dr Muzaffer Elmas noted that crises can happen at any time-in anywhere in the World. He emphasised that education is important in combating pover­ty and promoting peace and human rights.
Professor Elmas wrapped up his speech by emphasising how Sakarya University sup­ports peaceful resolution of conflicts and practice of non-violence through education, dialogue and cooperation.
In another welcome speech, member of the Turkish Constitutional Court Prof. Dr. Engin Yıldırım spoke extensively about the principles and instruments within the international Human Rights Charter of the United Nations that provide legal safe­guards against violence.
In his keynote speech, Professor of Peace Stud­ies, Johann Galtung said: "We have come of age, at 50; and I am the only surviving founder from 1964 in London, capital of a foggy island in the North Sea. Now we meet in the sunny capital of another empire; bridging three con­tinents. One cloned itself all over; the other was more an Islamic umma, a community of togetherness-and-sharing, with millet islands of tolerance. And now: the superb IPRA pro­gram."
Turkey, the host country of the conference, is geographically located at the centre of Afro- Eurasia where both opportunities and risks interact profoundly. Turkey is committed to preventive diplomacy and the resolution of conflicts through peaceful means. Turkey also intends to host a center in Istanbul which can be used by the UN for its mediation-related activities. Following their re-election in Istan­bul, IPRA co-Secretaries-general Dr Ibrahim Seaga Shaw and Dr Nesrin Kenar made com­mitments to work together to continue the restructuring of IPRA and organise the nextIPRA conference in November 2016 in Free­town, Sierra Leone. The IPRA conference in Freetown will be jointly hosted by Northum­bria university in the UK, Fourah Bay Col­lege-University of Sierra Leone, and Sakarya University in Turkey.
Download Whole IPRA Newsletter pdf: IPRA newsletter-vol 5-1
This article originally appeared on Transcend Media Service (TMS) on 27 Apr 2015.
Anticopyright: Editorials and articles originated on TMS may be freely reprinted, disseminated, translated and used as background material, provided an acknowledgement and link to the source, TMS: IPRA 2016 Global Peace Conference to Be Held in Freetown, Sierra Leone, is included. Thank you.
If you enjoyed this article, please donate to TMS to join the growing list of TMS Supporters.


This work is licensed under a CC BY-NC 4.0 License.