(Italiano) L'Occidente contro se stesso
ORIGINAL LANGUAGES, 4 May 2015
Johan Galtung – TRANSCEND Media Service
Jondal, Bergen, Kristiansund – Norvegia
L'Occidente – NordAmerica fino a qualche parte in Messico ed Europa fino a qualche parte in Ucraina – declina, superato in concorrenza economicamente, sconfitto militarmente, confrontato politicamente, contestato culturalmente. Ma ancora forte in tutti e quattro i settori, con molto da offrire in un mondo più egalitario. Non ha alcun bisogno di decadere oltre lavorando contro se stesso.
Si prenda il 70° anniversario demarcazione della vittoria sul nazismo, si prendano le migliaia di africani che affogano nelle acque attorno a Lampedusa, Italia, si prenda lo Stato Islamico, si prenda l'Ucraina – e uno stesso paese lassù nell'estremo nord europeo, la Norvegia; dove le elezioni lo hanno spostato da paese "rosso-verde" a "blu-blu" colorando dello stesso colore una politica estera cieca: seguire Washington, Padre Nostro, se no arriva Satana.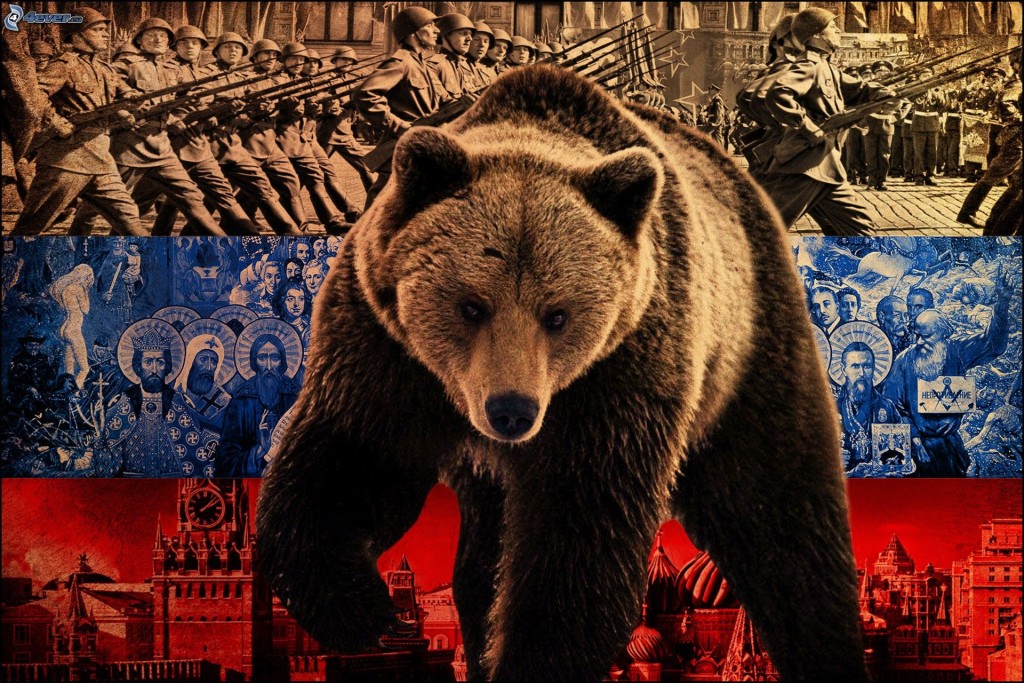 Sì, l'armata Rossa arrivò a liberare Kirkenes il 25 ottobre 1944, la città più settentrionale. Tutti conoscono l'Operazione Barbarossa, l'attacco a tre punte di Hitler verso Leningrado (da assediare), Mosca (da battere – e la lezione di Napoleone?) e il Caucaso (petrolio); ma non la guerra per il porto sgombro dai ghiacci di Murmask, partendo da Kirkenes. Re Haakon VII, un danese eletto re nel 1905, fece un discorso d'impressione a Londra, distribuito in volantini dall'aria:
"La paura dei russi non è fenomeno recente. Nuova è stata la paura del bolscevismo, aumentata dopo la rivoluzione russa. Ma finora ci manca la minima prova che la Russia abbia avuto piani aggressivi verso la Norvegia.
Quel che non ci manca sono le prove che la paura dei russi e del bolscevismo venga propagata da poteri e gruppi che avevano loro piani aggressivi sulla Russia. Le prove abbondano nella storia politica dal 1918 adoggi."
La Polonia perse il 20% della sua popolazione; l'Unione Sovietica 27,1 milioni, 16%, con 1.710 città e 70.000 villaggi cancellati; il Regno Unito l'1.1%; gli USA 0.4%; la Norvegia 0.32%. L'Unione Sovietica può aver perso più soldati presso Kirkenes contro il nazismo che la Norvegia in tutto il paese nel corso dell'intera guerra.
Sì, l'attuale re, Harald, ha espresso gratitudine lo scorso ottobre. Ma il 9 maggio riguarda l'intera guerra: vai a Mosca, re Harald, nello spirito di tuo nonno. I problemi si possono trattare il giorno dopo.
Comunque, anche se l'articolo 5 della nuova Costituzione norvegese definisce il re o la regina come "santo", a Harald può non essere permesso dalla multicolore ballata del consenso "al di sopra dei partiti politici", coreografata dall'ambasciata USA a Oslo. Un'opportunità di pace persa.
Si prenda lo Stato Islamico: la Norvegia sta inviando 120 soldati – con il consenso dei "verdi" – previsti per l'addestramento di forze contro l'IS. Manco una parola sull'utilizzo solo difensivo dei militari, a protezione delle (molte) vittime minacciate dall'IS. Uccidendo un milite IS, se ne raccoglieranno 10 nuovi. Si consideri questo:
La Norvegia ha altri problemi gravi rispetto ai ricavi calati del petrolio: il bullismo al lavoro e l'incapacità di gestire i conflitti sono trasformati in problemi medici e richieste d'indennizzo assicurativo nel diventare, di fatto, disoccupati. Il paese è abbastanza ricco finora da pagare. Si aggiunga la solitudine, guardate il film OSLO, e capirete perché tanti norvegesi, e molti, molti più francesi si convertano a un Islam che offre invece convivialità e condivisione. E poi percepiscono il proprio paese sbadatamente come una prova di riflesso al ginocchio, attaccando la fonte della propria nuova salvezza. E il fronte contro l'islam diventa un fronte di ghiaccio, anche in ambito occidentale.
Si prenda l'Ucraina. Analogamente a quanto riguarda lo Stato Islamico, la conoscenza di dettaglio è minima. Ma c'è una bussola per orientarsi, la religione: giudaismo con cattolicesimo e protestantesimo da un lato, il nostro; contro il cristianesimo ortodosso e l'islam, forse l'hinduismo-buddhismo, di certo la civiltà cinese quale che sia; perse in tutta quella foschia orientale.
Questa posizione, perdurante, è stata prescritta molto in anticipo.
Dal 395 per l'Ucraina, da coloro che divisero l'impero Romano in una parte cattolica e una ortodossa (rispettivamente di fede "universale" e "giusta", non tanto modeste). A Est di quel confine che passa attraverso l'Ucraina c'è il cristianesimo sbagliato, l'alfabeto sbagliato, l'ubicazione sbagliata.
Dal 622 per l'islam, da quelli che negavano la divinità del Cristo: la fede sbagliata, alfabeti anche più strani, troppo lontani e pericolosamente vicini.
Washington, con i suoi disegni geopolitici, ha lavoro facile a Oslo.
Tutta malamente gestita, che scaccia gli altri per cultura religiosa-storica profonda e semplice geografia, per mancanza di coscienza, mancanza di lavoro per conoscere, sentire, capire, per l'assenza d'empatia. La Norvegia è fra i peggiori, tutta pro-Obama e anti-Putin più di qualunque altro paese secondo un recente sondaggio Gallup. L'estrema ignoranza s'accompagna bene al posizionamento estremista; scostante con i vicini; adorante verso il Padre sostituto a Washington. "Fader Vår, Du som bor i Washington" [Padre Nostro che sei a Washington].
Si prenda Lampedusa; una parola simbolica – di che cosa? Superficialmente di migliaia di profughi ecologici-economici-politici. Più in profondità ben di più: una gigantesca Völkerwanderung [migrazione di popoli], gente, interi popoli in movimento per decenni, secoli; popoli colonizzati che cercano protezione in "paesi madre"; popoli sfruttati in rivalsa: voi ci avete occupati, adesso tocca a noi. Effettivamente, tutte quante tali migrazioni. L'offerta della ricca Norvegia? Una nave, "prima del 1° agosto". Maxi-problema, mini-risposta.
C'è una soluzione. Incoraggiare, contribuire allo sforzo dell'Unione Africana d'emulare l'Unione Europea: valuta comune per l'Africa, una Banca Africana (non W di World [=Mondiale] ma magari di Washington), un Fondo Monetario o di Sviluppo Africano (non I di International ma magari di Interno alla cinghia di trasmissione). In breve, esattamente ciò che tentò Gheddafi. Il riflesso al ginocchio occidentale fu bombardamenti, uccisioni. E chi uccise di più? La Norvegia, con il suo partito [di governo] "socialista", "di sinistra".
Continuate così. Ogni stupida mossa non solo sospinge più assieme quel che sta a Est e Sud dell'Occidente in Eurasia; di per sé non male. Ma male è un fronte di ghiaccio USA-UE/Eurasia che divide un mondo eventualmente in corso di globalizzazione su una base ragionevolmente egalitaria, non su quella occidentale=universale.
Dimenticate milioni di russi morti per sconfiggere Napoleone; senza di che non ci sarebbe stato alcun Trattato di Kiel il 18 gennaio 1814, alcuna indipendenza norvegese il 17 maggio. Dimenticate 27 milioni di russi morti per sconfiggere Hitler. Nove su dieci soldati tedeschi morirono sul fronte orientale dove 2/3 di essi combattevano.
Senza la Russia, dove saremmo?
Continuate, e fate cadere di più l'Occidente. Ma merita di meglio.
____________________________
Traduzione di Miky Lanza per il Centro Studi Sereno Regis
Titolo originale: The West against Itself – TRANSCEND Media Service
Go to Original – serenoregis.org
DISCLAIMER: The statements, views and opinions expressed in pieces republished here are solely those of the authors and do not necessarily represent those of TMS. In accordance with title 17 U.S.C. section 107, this material is distributed without profit to those who have expressed a prior interest in receiving the included information for research and educational purposes. TMS has no affiliation whatsoever with the originator of this article nor is TMS endorsed or sponsored by the originator. "GO TO ORIGINAL" links are provided as a convenience to our readers and allow for verification of authenticity. However, as originating pages are often updated by their originating host sites, the versions posted may not match the versions our readers view when clicking the "GO TO ORIGINAL" links. This site contains copyrighted material the use of which has not always been specifically authorized by the copyright owner. We are making such material available in our efforts to advance understanding of environmental, political, human rights, economic, democracy, scientific, and social justice issues, etc. We believe this constitutes a 'fair use' of any such copyrighted material as provided for in section 107 of the US Copyright Law. In accordance with Title 17 U.S.C. Section 107, the material on this site is distributed without profit to those who have expressed a prior interest in receiving the included information for research and educational purposes. For more information go to: http://www.law.cornell.edu/uscode/17/107.shtml. If you wish to use copyrighted material from this site for purposes of your own that go beyond 'fair use', you must obtain permission from the copyright owner.