Restructuring Rather Than Dividing Syria
SYRIA IN CONTEXT, 15 Feb 2016
Ghassan Michel Rubeiz – The Arab Daily News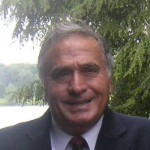 8 Feb 2016 – Syrians are no longer in charge of their future; outsiders seem to be. The threat to divide Syria, as a solution, is tempting but fatal. Syria ought to be restructured and "reinvented" to allow healing and gradual reunification.
Who Is Involved in Syria?
The Web of tense international relations surrounding the Syrian crisis is dizzying. Iraq and Syria are joined at the hip by the Islamic State, ISIL. Lebanon and Jordan, each host a million Syrian refugees. Beirut government has been dragged into Syria's war unwillingly through Hezbollah fighters supporting the Assad regime. Iran plays the role of Syria's big brother and benefactor. Turkey wants Assad toppled and the Kurds tamed, both in Syria and Turkey. Israel feels comforted that the annexed Syrian Golan Heights is forgotten by the international community. Saudi Arabia supports some factions of the opposition and sees Syria's crisis as an outcome of Iran's mischief. Qatar supports Islamists. The US sees Syria through a lens of war on terrorism. Russia is in Syria to maintain its strategic relations in the region and to wage war on Jihadists. Europe is impacted by Syria through a flood of refugees. China is on the sideline waiting for an economic opportunity.
Fault Lines Lay Dormant
Before the crisis started fault lines lay dormant within the landscape of the Middle East: Sectarian tension; a Persian shadow of power cast on an insecure Arab world; Arab and Turkish nationalism suppressing Kurdish self determination; Israel's occupation stirring Arab anger; competitive presence of Russia in Syria matched by the US dominance in the Arab Gulf region.
The Conflict Is No Longer about an Uprising
The crisis in Syria started with people rising for reforms, inspired by a regional wave of national rebellions. But the Syrian Arab Spring was short. A derailed uprising has brought Syria into a failed state. Will Syria survive a toxic mix of local, regional and international strife?
Syria is no longer simply a case of an opposition rising against a ruthless government. The uprising against the forty-five year old minority regime, that fights brutally to maintain its rule, has now become one of several conflicts in Syria. A tamed secular opposition may now have second thoughts about the timing for Syrians to rebel before first organizing the institutions of civic society.
The voice of the secularists in Syria is marginalized by an ideological, Egyptian-inspired echo: Syrian Muslim Brothers are active in the local fight against the regime. In a separate rebellion camp the extreme Jihadists are fighting for the establishment of a Sharia-based society. And the recently established Islamic State of Iraq and the Levant spreads terror and generates waves of refugees across the Middle East and Europe. Parallel to a politically motivated uprising against the Assad regime and a separate, religiously motivated rebellion against secular governance in Syria, there is a third revolt of the Syrian Kurds for autonomy and eventual independence.
Urgency of Dealing with ISIL
ISIL's presence is the latest toxic, transformative development in Syria but not necessarily the final. There seem to be no clear United Nations resolutions, no historical experience and no international consensus to guide the world community in addressing the growing threats of ISIL. Relying on US and European drones to deal with ISIL is akin to the application of radiation to an advanced stage of cancer. "Droning" Syria and Iraq has largely been a hesitant response lacking ground support, and local coordination.
Between Washington and Moscow there seems to be an undeclared division of labor in their two parallel air strikes in Syria. The US is focused on attacking ISIS and Russia on attacking the Islamic non ISIS related jihadists. At this stage, the Russian- supported regime campaign seems to be scoring rapid success.
Unrealistic Peace Process
The UN reactivated "Geneva 3" Syria peace process is unrealistic. Current talks are scheduled for six months and expected to yield miraculous results in 18 months. The negotiation process is too rushed. The diplomatic track is not coordinated with the military one. The UN envoy for Syria, Staffan de Mistura, halted the negotiations shortly after they started. The forces of the Syrian regime are in the process of changing the power balance on the battle ground in their favour with the help of Russia's air power and regional support from Iran, Iraq and Lebanon's Hezbollah.
Dangers of Dividing Syria on Sectarian Lines
In desperation many analysts have argued that separating the warring factions along sectarian lines is the best among a number of bad solutions. Hypothetically, the Alawites would administer the coastal region, the Kurds the north east and the Sunnites would rule over the rest of the land. This sectarian scenario looks attractive probably for its simplicity and artificial balanced distribution of power. In reality, the historical record of sectarian power distribution is associated with perpetual civil war. Creating religious political mini states in the region is programming conflict for generations to come. Helping a nation treat its sectarian disease with a formula perpetuating such disease is akin to assisted suicide.
Saudi Iranian Dialogue Key
In search for a realistic solution of the conflict, attention must focus on root causes. One key to Syria's crisis is reducing the tension between Saudi Arabia and Iran. The challenge or regional reconciliation is formidable: as long as these two key countries are led by paranoid thinkers of the ruling elite we should not expect a miraculous softening of position in Riyadh and in Tehran.
Iran may be changing for the better from within- in technological growth, education of women and emergence of diplomatic faces- but there are no such signs of progress in Saudi Arabia. Will the Iranian elections, which are scheduled on February 26, bring some new impetus for diplomacy? On the other side, will the Saudi frustration in Yemen's senseless war and declining oil revenues sober and soften the leadership in Riyadh? The pressure from the US and Russia on Saudi Arabia and Iran respectively would immensely help the situation.
Stalemate Paralysis
Syria's current ongoing power stalemate has inhibited flexibility and concessions among leaders on all sides. Once the balance of power tips clearly to one side or the other we would see an acceleration of realistic proposals for resolving the Syrian crisis.
It is hard to imagine Syria returning to a solid reunified state in the short term. A framework for returning Syria to a unified structure would require a patient process of political reconfiguration.
Ideas for Restructuring Syria
Here are some ingredients for a prospective recovery:
First, ISIL has to be defeated in 2016 and the Islamic rebels will have to be forced to choose between a full military defeat and their integration in a post Assad era of inclusive power structure. In a year's time, if ISIL is defeated and Yemen pacified, we might see an accommodating Saudi stance and a reconciliatory Iranian position.
One can imagine a unified Syrian nation with effective decentralization of power, allowing on one hand, a demographically mixed federal capital in Damascus and autonomous zones of administration. It is hard to visualize the return of the Kurds to a subdued and marginalized community. It is also hard to foresee the communities which have supported the Assad regime to integrate immediately with the insurgence communities after so much bloodshed and displacement.
It is important not to confuse decentralization of power along ethnic and ideological lines with sectarian cantonization. The former is necessary and realistic; reintegration of Syria would happen in the years to come when all citizens feel protected and equitably served by the state. The challenge for Syrians to be reunited is not in the widening sectarian divide but in the absence of mechanisms of security for all Syrians. Sectarian tension is more an outcome of insecurity than a root cause.
When the power balance changes significantly concessions will flow. Riyadh and Tehran must settle their differences soon. Perspective: reorganize Syria but do not divide it on sectarian lines.
________________________________
Dr. Ghassan Rubeiz is an Arab-American writer, journalist and commentator on issues of development, peace and justice. He is the former Middle East Secretary of the Geneva-based World Council of Churches. Reach him at rubeizg@gmail.com.
Go to Original – thearabdailynews.com
DISCLAIMER: The statements, views and opinions expressed in pieces republished here are solely those of the authors and do not necessarily represent those of TMS. In accordance with title 17 U.S.C. section 107, this material is distributed without profit to those who have expressed a prior interest in receiving the included information for research and educational purposes. TMS has no affiliation whatsoever with the originator of this article nor is TMS endorsed or sponsored by the originator. "GO TO ORIGINAL" links are provided as a convenience to our readers and allow for verification of authenticity. However, as originating pages are often updated by their originating host sites, the versions posted may not match the versions our readers view when clicking the "GO TO ORIGINAL" links. This site contains copyrighted material the use of which has not always been specifically authorized by the copyright owner. We are making such material available in our efforts to advance understanding of environmental, political, human rights, economic, democracy, scientific, and social justice issues, etc. We believe this constitutes a 'fair use' of any such copyrighted material as provided for in section 107 of the US Copyright Law. In accordance with Title 17 U.S.C. Section 107, the material on this site is distributed without profit to those who have expressed a prior interest in receiving the included information for research and educational purposes. For more information go to: http://www.law.cornell.edu/uscode/17/107.shtml. If you wish to use copyrighted material from this site for purposes of your own that go beyond 'fair use', you must obtain permission from the copyright owner.
One Response to "Restructuring Rather Than Dividing Syria"