Please Help Us Save the Centre for Peace and Conflict Studies at the University of Sydney
TMS PEACE JOURNALISM, 21 Mar 2016
Prof. Jake Lynch – TRANSCEND Media Service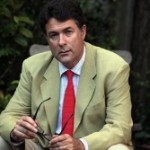 16 Mar 2016 – I'm writing to you with a request for your help in saving the CPACS. The Acting Dean of the Faculty of Arts and Social Sciences has threatened to wind up CPACS and downgrade it to a "mini-department".
This would jeopardise CPACS' role in the wider peace community and risk silencing the Centre's political voice.
CPACS has a long and distinguished record of bringing the perspectives of Peace with Justice to bear on the University's research, teaching and community outreach.
We honour the tradition of speaking truth to power, on vital issues where the mainstream of Australian politics and media would rather look the other way, including:
The rights and freedoms of the Palestinians;
The militarisation of Australia;
The needs and aspirations of the people of West Papua;
The urgent need to bring about global nuclear disarmament;
Accountability for war crimes in Sri Lanka.
Our engagement with issues such as these, extended into the wider Australian and world community, arises organically from our unique structure of governance, as a Centre. How many "mini-departments" of the University have that kind of record?
Please write to the Acting Dean of the Faculty of Arts and Social Sciences, Professor Barbara Caine, A14 Quadrangle, The University of Sydney, NSW 2006, or via email (with a copy to me please: barbara.caine@sydney.edu.au).
In your message, please ask her to drop the plan to downgrade CPACS, and to allow us to continue as a Centre. News of this plan first emerged in the press, for example in the article published in the Australian, at the start of this month, which I have pasted below.
**************************************
Sydney Uni Centre for Peace on War Footing over Demotion Plan
Christian Kerr – The Australian
1 Mar 2016 – The head of Sydney University's Centre for Peace and Conflict Studies, Jake Lynch. 'University's claims wrong and misleading.' Picture: James Croucher
The head of Sydney University's controversial Centre for Peace and Conflict Studies has hit out at moves to downgrade its status, contradicting claims student numbers are falling and insisting the centre outperforms its peers.
A university spokesman last week said that Sydney "is currently considering the possible transition of the Centre for Peace and Conflict Studies from a centre into a department".
He said the move followed an extensive external review of the viability of the centre, raised because of a ­decline in student enrolments.
Centre director Jake Lynch has rejected the claims as "both wrong and misleading".
Enrolments for the centre's summer school and first-semester units study were 177, an ­increase of 29 per cent on the equivalent figure last year, he said. "The centre's program has in recent years outperformed all of its peer specialist programs in the School of Social and Political Science, in political economy, human rights, human rights and democratisation, development studies and international security," he said. "There is … no evidence of a declining trend."
Associate Professor Lynch said changing the status of the centre would not create savings. He said the university had failed to provide it with ­information needed for planning. "One recommendation of the review of the centre was we formulate a business plan," he said. "Despite repeated requests, I have still not been given detailed figures for income and expenditure, which would be necessary to such an undertaking."
He said the university had charged the centre for years for rooms used by the Sydney Peace Foundation, which the uni had promised to keep supporting.
The centre has been embroiled in a string of controversies in recent years, most recently last year when allegations of anti-Semitism were levelled against Associate Professor Lynch after ugly scenes during a lecture on campus by retired British colonel Richard Kemp.
Associate Professor Lynch was cleared of the charges, but remains a supporter of the boycott, divestment and sanctions movement, which equates Israel with apartheid-era South Africa.
The review of the centre noted concerns "that CPACS does not sufficiently distinguish between advocacy as practised by (non-government organisations) and non-university based advocacy organisations, and an organisation such as CPACS committed to advocacy within a university context."
It continued: "The ­review also received some submissions that raised concerns about how CPACS conceived and delivered its commitment to advocacy in practice."
Associate Professor Lynch said the centre had a "distinguished record as a world-­recognised centre of expertise on important issues of public policy through its West Papua project, human survival project and Sri Lanka human rights project", much of the work contributed on a voluntary basis.
The university did not reply to a request for comment.
_________________________________
Jake Lynch, former BBC newsreader, political correspondent for Sky News and Sydney correspondent for the Independent, is Associate Professor of Peace Journalism and Director of the Centre for Peace and Conflict Studies at the University of Sydney, Australia. He is a member of the TRANSCEND Network for Peace, Development and Environment and the advisor for TRANSCEND Media Service-TMS. Lynch is the co-author, with Annabel McGoldrick, of Peace Journalism (Hawthorn Press, 2005), and his new book, Debates in Peace Journalism, has just been published by Sydney University Press and TUP – TRANSCEND University Press. He also co-authored with Johan Galtung and Annabel McGoldrick 'Reporting Conflict-An Introduction to Peace Journalism,' which TMS editor Antonio C. S. Rosa translated to Portuguese.
This article originally appeared on Transcend Media Service (TMS) on 21 Mar 2016.
Anticopyright: Editorials and articles originated on TMS may be freely reprinted, disseminated, translated and used as background material, provided an acknowledgement and link to the source, TMS: Please Help Us Save the Centre for Peace and Conflict Studies at the University of Sydney, is included. Thank you.
If you enjoyed this article, please donate to TMS to join the growing list of TMS Supporters.


This work is licensed under a CC BY-NC 4.0 License.