Intelligent Life
SCIENCE - SPIRITUALITY, 7 Nov 2016
Dr. Emanuel E. Garcia – TRANSCEND Media Service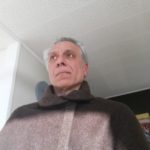 A new study of data from the Hubble Space Telescope has shown that the number of galaxies is ten times what astronomers had previously thought: nearly 2 trillion.
Think of that for a moment.  Two trillion galaxies, each containing approximately 400 billion stars.
If we assume that there is at least one earth-like planet in each galaxy (and this is being extremely conservative – it has been suggested that there are two billion earth-like planets in the Milky Way alone, and possibly even far more).
But let's be very conservative and go with two trillion.  How realistic would it be to assume that only one out of two trillion candidates – our Earth – could, over the 14.5 billion years of the universe's existence, support so-called intelligent life?
Well, if the odds are 1 in two trillion, I guess that answers the question.  If not, then the more significant question becomes either "Can intelligent life survive itself?" or "Who will destroy whom first?"
The record of intelligence on our planet is one to be looked at carefully.  Despite the various definitions of what actually constitutes 'life', there is agreement upon two matters: a drive to replicate, and a drive to destroy other life forms to ensure replication.  In the case of humankind, societal organisation has freed members of the species from the biological imperative of reproduction – we now live far beyond our reproductive years in many places – so that we may exert our influences in other ways.
Organised science has allowed our greatest minds to penetrate the mysteries of the atomic nucleus, to peer into the recesses of the heavens, to manipulate the genome, and to wage war ever more efficiently with ever more lethal consequences.
If there is a grand unified theory of human behaviour, it may be summed up by the delicate balance of Love and Power. But even here we must face the humbling fact that our vaunted human love comes at the expense of other life forms: our towns, villages, cities, nations – all of our settlements and property, designed to make our living ostensibly more comfortable and secure – presume to displace anything organic or inorganic in our paths.
And as for Power, well, one may measure human progress very precisely in direct proportion to the levelling of power, to the abolition of exceptionalism with respect to gender or possessions or social status.  By this yardstick there is still far to go.  And by the yardstick of extending equal rights and respect to all citizens of the planet, in the service of pacific co-existence, there seems to be an infinity.
According to the adage, only an optimist can imagine things getting any worse: after all, the globe is heating up exponentially, nuclear arms are on hair-trigger alert, and the species itself is capable of being the agent of its own extinction.
But I'm an even more optimistic optimist because I think there's a silver lining – maybe we will have spared whoever else is out there the affliction of meeting up with and learning from our kind of intelligence.
__________________________________________
Dr. Emanuel E. Garcia is an American poet, novelist and physician who now resides in New Zealand. He may be contacted at emanuelegarcia@gmail.com.
This article originally appeared on Transcend Media Service (TMS) on 7 Nov 2016.
Anticopyright: Editorials and articles originated on TMS may be freely reprinted, disseminated, translated and used as background material, provided an acknowledgement and link to the source, TMS: Intelligent Life, is included. Thank you.
If you enjoyed this article, please donate to TMS to join the growing list of TMS Supporters.


This work is licensed under a CC BY-NC 4.0 License.
5 Responses to "Intelligent Life"