Aleppo: Short-Term Action Followed by Reaffirmation of Humanitarian Law
MILITARISM, 5 Dec 2016
Rene Wadlow – TRANSCEND Media Service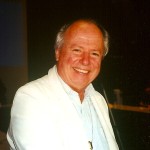 2 Dec 2016 – Stephen O'Brien, the United Nations Under Secretary-General for Humanitarian Affairs describing the ever-more destructive situation in and around Aleppo, Syria, said "The parties to the conflict have shown time and again they are willing to take any action to secure military advantage even if it means killing, maiming or starving children into submission in the process."
A large number of persons are trapped within the city, victims of blind bombardments, shelling, land-mines and gun fire.  Some persons are used as "human shields" and are unable to protect themselves. Medical facilities have been destroyed, and medical supplies are lacking. Food is unable to reach much of the population, and relief efforts are unable to reach persons in real need.
For the moment, there seems to be no willingness to negotiate a broad cease-fire. The United Nations Security Council is blocked. Thus, the only short-term action possible is to create "safe routes" so that those who wish to leave the besieged areas can do so. Mr Brita Hagel Hasan, an elected official of a committee administering parts of Aleppo has made a moving appeal for such humanitarian corridors. Some persons, an estimated 16,000 as of the first of December have already been able to leave the city, but many more would do so if true safe routs were put into place.
However, there are two immediate obstacles. Many persons feel that such "safe routes" would, in fact, not be safe. There is a fear that they would be trapped, and once outside of their houses in the open, they would be shot at or bombed. The second fear is that they would not be safe when they reach government-held areas but could become victims of government-led repression.
Thus, there is a double, short-term need: the first is accompaniment of citizens leaving the area either by UN or other international troops or by unarmed non-governmental observers. With such accompaniment, there would be some reluctance to attack persons on foot or in buses. The second need is for credible guarantees by the government that there would be no reprisals against civilians, most of whom have been living in opposition-administered parts of the city, often for several years. There needs to be some sort of international follow-up to make sure that such government guarantees are honored.
Beyond these short-term but vital efforts, there is a longer-term need for the reaffirmation of the validity of humanitarian law and especially a reaffirmation of respect for humanitarian law.
The current armed conflicts in Afghanistan, Yemen, Libya, and the Syria-Iraq-ISIS-Kurds- Turkey conflict have  seen a dangerous erosion of respect for the laws of war concerning medical facilities and personnel, concerning prisoners of war, of hostages, and of civilians, in particular women and children.  There have been repeated cries of alarm from leaders of the International Committee of the Red Cross, of the United Nations, and non-governmental organizations such as the Association of World Citizens.  However, violations of these fundamental prohibitions of the laws of war continue.  There have been relatively few call for creative responses in the face of these continuing violations.
Thus, the Association of World Citizens stresses the need to create immediately internationally-guaranteed safe routes for the evacuation of civilians from the besieged areas of Aleppo. Such guaranteed safe routes can also serve as a model for civilians in other besieged cities.
The Association of World Citizens also calls for a serious investigation of the reasons for the erosion of the respect for humanitarian law to be followed by a United Nations-led conference on the reaffirmation of humanitarian law.
____________________________________
René Wadlow, a member of the Fellowship of Reconciliation and of its Task Force on the Middle East, is president and U.N. representative (Geneva) of the Association of World Citizens and editor of Transnational Perspectives. He is a member of the TRANSCEND Network for Peace, Development and Environment.
This article originally appeared on Transcend Media Service (TMS) on 5 Dec 2016.
Anticopyright: Editorials and articles originated on TMS may be freely reprinted, disseminated, translated and used as background material, provided an acknowledgement and link to the source, TMS: Aleppo: Short-Term Action Followed by Reaffirmation of Humanitarian Law, is included. Thank you.
If you enjoyed this article, please donate to TMS to join the growing list of TMS Supporters.


This work is licensed under a CC BY-NC 4.0 License.