Decade after Putin Shook Munich, Lavrov Indicates 'Post-West' Is Now a Thing in Moscow
BRICS, 27 Feb 2017
Bryan MacDonald – Russia Today
20 Feb 2017 – Understanding the intentions of Russian leaders is easy these days, you just have to listen to what they say. This isn't understood in the West, where policymakers and the media haven't moved on from the Cold War and foolishly regard Russia as more mysterious than it is.
A decade ago, in the aftermath of the Iraq war, Vladimir Putin pitched up in Munich and made a landmark speech in which he assailed America's attempt to create a unipolar world order.
In particular, the Russian President made it abundantly clear how NATO expansion was perceived as a "serious provocation" by Moscow. As a result, unlike a lot of commentators, people who properly digested the speech haven't been surprised by the Kremlin's push back against further enlargement. Notably to Ukraine, which is apparently viewed as a "red line."
This weekend, Putin's long-serving foreign minister Sergey Lavrov arrived in the Bavarian city and repeated his bosses' consistent stance on NATO. But amidst all this, he dropped a bombshell which betrays current Kremlin thinking and has been widely ignored by anglophone media. When Lavrov called for a "post-West" order, he was revealing how Moscow perceives the immediate future of the world.
Read more: NATO, Syria & Ukraine in 'post fake' world: Munich Security Conference highlights & memorable quotes
Furthermore, with US Vice President Mike Pence in attendance, he was indicating that Russia is no longer interested in resuming the pro-Western path it embraced during the Boris Yeltsin era and the early Putin years.
In other words, the vastly experienced envoy was signaling how any American notions of joining up with Russia to 'contain' China are misguided. And serving notice on how a much-reported scheme to "drive a wedge" between Moscow and Tehran won't wash either. This was take your G8 and shove it.
"I hope that (the world) will choose a democratic world order – a post-West one – in which each country is defined by its sovereignty," was the exact quote.
Later he pointedly characterized Russia as a "Eurasian power," as if to emphasize how Moscow is entirely disinterested in assimilating with the EU.
Kremlin tea leaves
This world is full of obsolete occupations, running the alphabetical gamut from Ash Burners to Wheelwrights. Yet, one curious avocation refuses to leave the media jungle – the phony chicanery of 'Kremlinology.' A type of hocus pocus where a peddler of prattle – often with little or no practical experience of Russia – can appoint themselves as soothsayers on the subject.
That said, in the Soviet era, when Moscow was sealed as tightly as a dry box, there was some justification for these prophets of flimflam. But today they are about as useful as a eunuch concubine. Because the activities of Russia's modern day government are documented extensively, and loquacious officials deliver soundbites and speeches to beat the band.
Read more: US power trip over? 'Washington overextended itself economically & militarily policing the world'
Just go to Putin's website, and there's an enormous amount of information available. Such as texts of speeches, executive orders and details of meetings with various governors, foreign leaders and ministers. Meanwhile, news portals such as RT, TASS, Russia Beyond The Headlines and RIA report in major world languages like English, Arabic, Spanish, French, and German.
Experts who pay attention to the President's utterances are generally able to predict policy moves in advance. They also realize how the desire of political elites in Ukraine and Georgia to become full members of NATO isn't going to help their security. Instead, it's precisely this scheme which guarantees their insecurity. And they also know how the Kremlin has zero interest in invading the Baltics because Putin has stated that Russia would only attack NATO in a "mad person's dream."
Also, it's clear Moscow regards current alliance members as 'lost,' and its sole ambition is to prevent any further drift toward its borders.
Which admittedly sounds less dramatic and scary than "Russia could invade Europe 'in hours'" to quote a headline from a British newspaper.
Naturally, by the same token, America could annihilate Mexico in short order, but why would it want to? And its President's rhetoric toward his southern neighbor is hundreds of times more aggressive than Putin's relatively conciliatory attitude to Latvia.
Straight and narrow
Folks who heeded Munich also knew Moscow intended to push back against American 'exceptionalism' and the concept of a unipolar world. And would instead seek to maintain a 'balance of power' as a priority in European security. Then, in 2015, another Putin address at the United Nations outlined Russia's strategy in Syria and further flagged its rejection of a sole superpower hegemon. It also proposed a coalition similar to the "anti-Hitler" one of the 1940's to wipe out ISIS.However, Barack Obama's administration wouldn't countenance such a plan.
Again, those 'shocked' at Russia's intervention in the Middle East seem blissfully aware of the President's many comments about the futility of "regime change" and his belief in a strong state. Armed with this knowledge, it was evident from the outset how the Russians would attempt to secure Bashar Assad's control of Syria's main cities and how the provenance of 'rebels' wasn't a major issue.
Thankfully, another trade which has vanished into the ether is the physical role of Whipping Boy. But Moscow has found itself increasingly playing the part of the lashed juvenile in Western discourse. Whether it's the migrant crisis, voter's increasing hostility to the liberal establishment or 'fake news,' there seems to be a Russian angle to everything these days. And they usually cast the Kremlin in the role of a meddling ogre with its finger in every pie. A sort of slippery Sauron, a diabolist necromancer controlling the word, event by event.
'#NATO should adapt to various challenges like #Russia & #ISIS' – alliance's ex-chief #Rasmussen to RT https://t.co/hVxVy4n3kD pic.twitter.com/RKB8YSC3I4

— RT (@RT_com) February 19, 2017
This is why Lavrov's comments, exactly a decade after Putin shook Munich, were so significant. Because they clearly described a Russia that simply wants to be left alone. In this, the diplomats desire for a "common space of good neighbor relations from Vancouver to Vladivostok," was instructive.
In Germany, Lavrov took aim at a lot of fantasies. Especially at a time when 'Kremlinologists' are speculating on some deal with US President Trump which would see Russia scurry back to the West's embrace, like an errant child released from detention. This is part of a myopic liberal belief that Moscow is only gagging to rejoin the Western club at the earliest possible moment.
Yet, anyone who has listened to Putin and Lavrov since Russia was removed from the G8 knows how they don't seem to care. That's because Russian influencers believe the country's attempt to integrate with the American-led order was a total failure. Not to mention how the unprecedented levels of anti-Russian vitriol in recent years, from the media and politicians, make Russians believe elites in North America and the European Union will never treat them as legitimate partners.
Lavrov wasn't on a solo run in Munich. Thus, Western policymakers and media commentators must understand how "post-West" is now a thing in Moscow.
________________________________________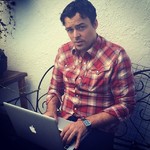 Bryan MacDonald is an Irish journalist based in Russia.
DISCLAIMER: The statements, views and opinions expressed in pieces republished here are solely those of the authors and do not necessarily represent those of TMS. In accordance with title 17 U.S.C. section 107, this material is distributed without profit to those who have expressed a prior interest in receiving the included information for research and educational purposes. TMS has no affiliation whatsoever with the originator of this article nor is TMS endorsed or sponsored by the originator. "GO TO ORIGINAL" links are provided as a convenience to our readers and allow for verification of authenticity. However, as originating pages are often updated by their originating host sites, the versions posted may not match the versions our readers view when clicking the "GO TO ORIGINAL" links. This site contains copyrighted material the use of which has not always been specifically authorized by the copyright owner. We are making such material available in our efforts to advance understanding of environmental, political, human rights, economic, democracy, scientific, and social justice issues, etc. We believe this constitutes a 'fair use' of any such copyrighted material as provided for in section 107 of the US Copyright Law. In accordance with Title 17 U.S.C. Section 107, the material on this site is distributed without profit to those who have expressed a prior interest in receiving the included information for research and educational purposes. For more information go to: http://www.law.cornell.edu/uscode/17/107.shtml. If you wish to use copyrighted material from this site for purposes of your own that go beyond 'fair use', you must obtain permission from the copyright owner.