(Português) É melhor ser ateu?
ORIGINAL LANGUAGES, 6 Mar 2017
Francisco resgata dimensão teológica sonegada na tradição cristã devido ao individualismo moderno: o pecado social.
4 março 2017 – Na missa de quinta, 23/2, em Roma, o Papa Francisco citou o caso do empresário italiano, tido como católico exemplar, cujos empregados ameaçavam entrar em greve por melhores salários, enquanto o patrão desfrutava de férias em uma praia asiática. O Pontífice frisou que é melhor ser ateu do que se professar católico e levar uma vida dupla.
"O que é escândalo?", indagou Francisco. "É dizer uma coisa e fazer outra." E lembrou que há quem diga "sou muito católico, vou sempre à missa, pertenço a essa ou aquela associação e, por outro lado, essa pessoa não leva uma vida cristã, não paga o salário justo, explora as pessoas, faz negócios escusos, lava dinheiro. Tantos católicos são assim e isso escandaliza."
Francisco resgata uma dimensão teológica sonegada na tradição cristã devido ao individualismo moderno exacerbado pelo capitalismo: o pecado social. Para muitos cristãos, pecados são apenas atos pessoais antiéticos baseados no decálogo mosaico: desonrar os pais, mentir, roubar, matar ou praticar o adultério. Não avançam do Antigo para o Novo Testamento, no qual Jesus se compara aos oprimidos (Mateus 25) e frisa até mesmo a dimensão econômica do pecado ao derrubar as mesas dos cambistas no Templo de Jerusalém.
A causa dessa miopia teológica, que impede muitos cristãos de enxergarem a dimensão social do pecado, reside na ideologia hegemônica no Ocidente, a que legitima a acumulação privada da riqueza em detrimento do direito à vida de bilhões de pobres. Segundo a Oxfam (O Globo, 16/01/2017, p. 16), apenas oito empresários detêm renda superior (US$ 426 bilhões) à de metade da Humanidade, ou seja, 3,6 bilhões de pessoas (US$ 409 bilhões).
Na terceira versão do clássico faroeste Sete homens e um destino, dirigida por Antoine Fuqua, o vilão Bartholomew Bogue (Peter Sarsgaard) tenta se justificar dentro da igreja de Rose Creek: "Há muito que este país igualou a democracia com o capitalismo. E o capitalismo com Deus."
Francisco tem toda a razão ao enfatizar que é mais coerente negar a crença em Deus e, portanto, rechaçar a ética judaico-cristã, do que professar uma fé que não resulta em frutos de justiça. Isso não significa que os ateus não tenham ética. Pelo contrário. O Papa assinalou que os cristãos devem encarar os ateus como pessoas boas se eles promovem o bem.
As Igrejas cristãs deveriam aproveitar a Quaresma, tempo de penitência e reconciliação, para um profundo exame de consciência. Como agem diante da tantos filhos e filhas de Deus excluídos de uma vida digna por essa sociedade que prioriza a competitividade e não a solidariedade? Como reagem ao fato de o Brasil contar, hoje, com 13 milhões de desempregados? Se o verdadeiro templo de Deus é o ser humano, por que tantos gastos com a construção de templos de pedra? Por que isentar as Igrejas de pagar impostos e favorecer a lavagem de dinheiro se cidadãos e instituições se são todos obrigados a contribuir financeiramente para o bem comum?
Certa vez a revista Paris Match perguntou a seus leitores qual a diferença entre empresários burgueses, sem religião, e católicos? A pesquisa apurou uma única diferença: os segundos costumam ir à missa aos domingos. De resto, seguem a mesma lógica de acumulação privada, insensíveis aos refugiados, aos empobrecidos e aos desempregados.
Em todo bilhete de dólar estadunidense está gravado In God We Trust ("Em Deus Confiamos"). Penso que há ali um erro de grafia. Considerando o modo agressivo, bélico, com que os EUA tratam o resto do mundo desde a Segunda Grande Guerra, o certo seria In Gold We Trust ("No Ouro Confiamos"). O Brasil, como gosta de imitar Tio Sam, imprime no real Deus Seja Louvado. Sim, se a riqueza do país fosse justamente repartida.
Francisco tem razão: não é a fé que define nossas convicções, nosso caráter, nosso sentido de vida. É o amor. "E quem ama conhece a Deus", diz a carta do apóstolo João. E podemos acrescentar: ainda que Nele não creia. "Nem todo aquele que diz 'Senhor, Senhor' entrará no Reino dos Céus, e sim quem põe em prática a vontade de meu Pai" (Mateus 7, 21).
_____________________________________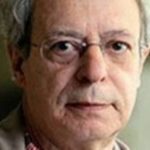 Frei Betto é escritor, assessor de movimentos sociais e autor do romance policial Hotel Brasil (Rocco), entre outros livros.
DISCLAIMER: The statements, views and opinions expressed in pieces republished here are solely those of the authors and do not necessarily represent those of TMS. In accordance with title 17 U.S.C. section 107, this material is distributed without profit to those who have expressed a prior interest in receiving the included information for research and educational purposes. TMS has no affiliation whatsoever with the originator of this article nor is TMS endorsed or sponsored by the originator. "GO TO ORIGINAL" links are provided as a convenience to our readers and allow for verification of authenticity. However, as originating pages are often updated by their originating host sites, the versions posted may not match the versions our readers view when clicking the "GO TO ORIGINAL" links. This site contains copyrighted material the use of which has not always been specifically authorized by the copyright owner. We are making such material available in our efforts to advance understanding of environmental, political, human rights, economic, democracy, scientific, and social justice issues, etc. We believe this constitutes a 'fair use' of any such copyrighted material as provided for in section 107 of the US Copyright Law. In accordance with Title 17 U.S.C. Section 107, the material on this site is distributed without profit to those who have expressed a prior interest in receiving the included information for research and educational purposes. For more information go to: http://www.law.cornell.edu/uscode/17/107.shtml. If you wish to use copyrighted material from this site for purposes of your own that go beyond 'fair use', you must obtain permission from the copyright owner.